Description
Are you thinking about installing tiles by yourself? Go ahead, you can do it! Use our new tile levelling system EasyTiler Roto to achieve professional results. Even professional tilers use it, because it makes their jobs so much easier.
EasyTiler Roto Clip, 1.5 mm: how to use
EasyTiler Roto tile levelling system is very simple to use and it doesn't require any additional tools. Place the square bottom part of the clip under the tile before adding another tile. Then apply the EasyTiler Roto Cap and tighten. Continue doing so until the entire surface is covered. When the glue dries, remove the cap by hitting it with your boot or a soft-headed hammer on the flat part on the back. The clip breaks and the bottom part stays hidden under the tiles.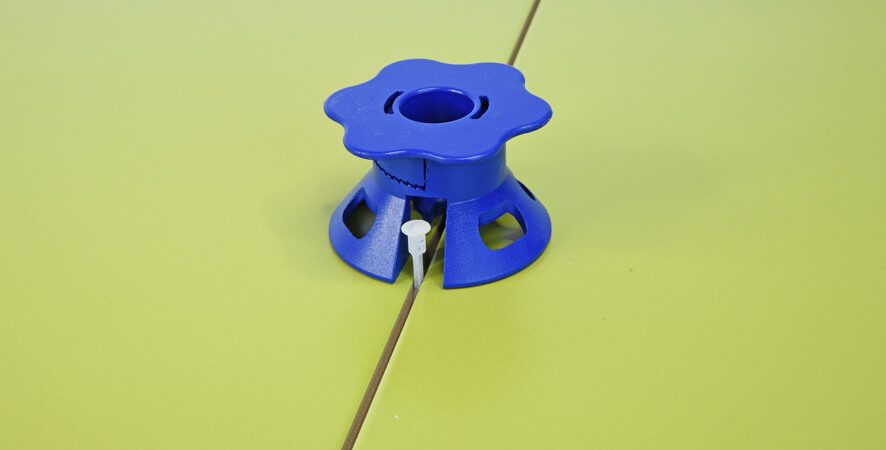 EasyTiler Roto tile levelling system – new and improved
Roto clips and caps are very effective due to their special design without screw threads. In comparison to other tile levelling systems, the used clips are easily ejected without the need to unscrew each clip from the cap.
One clip for different kinds of tile intersections
The special design of the clip and the wide levelling area of the Roto Cap enable you to use this system on linear, 3- and 4-tile intersections. No need for three different kinds of clips.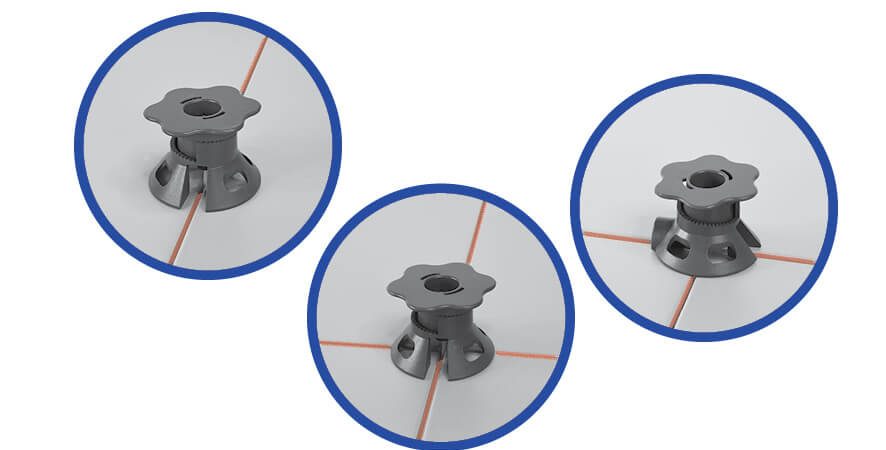 For floors or walls
EasyTiler Roto clips and caps can be used on floors and walls with any additional tools for tightening or removing. Use them for all kind of tiles from 5 to 14 mm thick.