Description
Large tiles are trending now, but they can be challenging to install. That is why we recommend using a tile levelling kit. Our new system doesn't require any additional tools to insert or eject the caps and clips. It is as useful for complete beginners as for professional tilers.
EasyTiler Roto Clip with a 3-mm stem
Wider tile levelling clip is used to achieve 3-mm joint between tiles. Adjust the clip under the tile while laying the tiles and tighten it with a Roto Cap. Leave it overnight to dry and remove with a soft-headed hammer or kick with a boot on the flat part in the back. The clip breaks and the bottom part stays hidden under the tile. The tiles are now installed without lippage. You can use the EasyTiler system on tiles from 5 to 14 mm thick. The use is the same on floors and walls.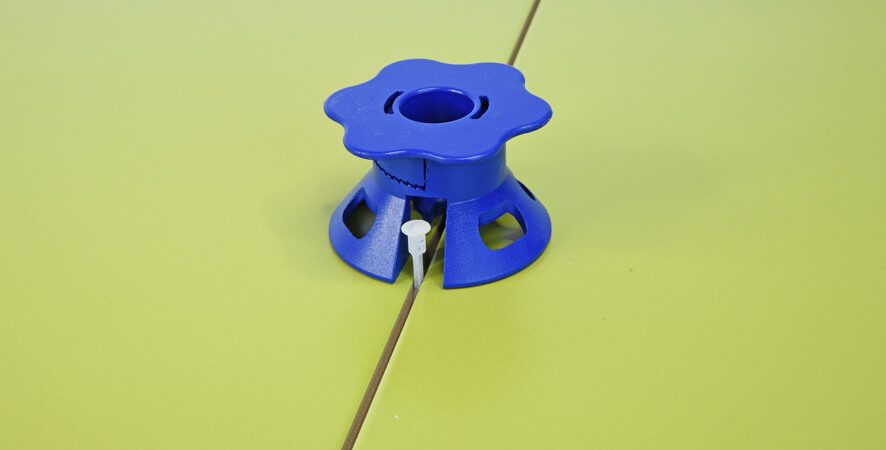 Wide levelling area for all kinds of intersections
EayTiler Roto Cap is the most effective tile levelling system, because it has a wide levelling area and can therefore be used for levelling:
linear intersections between two tiles,
X-intersections between four tiles and
T-intersections between three tiles.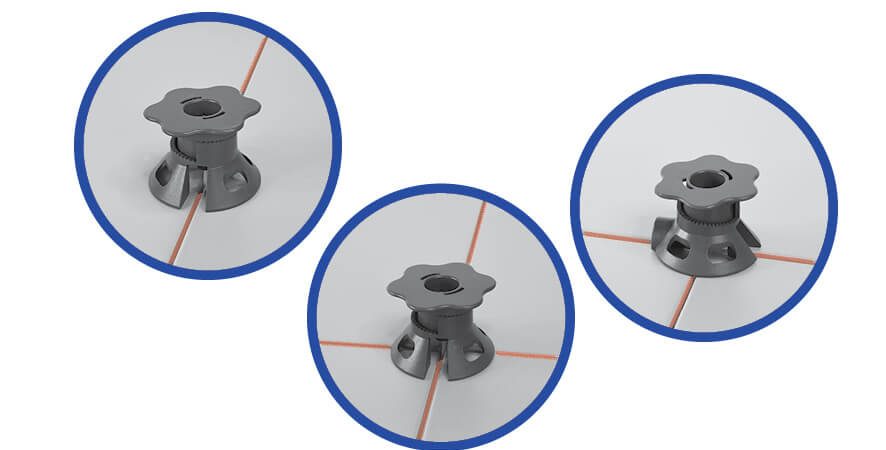 EasyTiler Roto: a special design without screw threads
Roto is very easy and fast to work with, because it doesn't have screw threads. A special levelling adjustment and time-saving removal of the used clips are a great choice for professional tilers and DIY craftsmen.
The Roto Cap also offers an ergonomic grip and is easy to install even when using protection gloves.