Description
When vacuum packing with a manual vacuum pump, do you always wonder at what point enough air has been extracted? Do your arms hurt when you vacuum pack larger containers? The solution is the EVP300 Electric Vacuum Pump.
Status Electric Vacuum Pump EVP
The electric vacuum pump is a professional-grade accessory adapted for domestic use. It's intended for vacuum packing all Status vacuum containers, lids, jug, and stoppers. It's utterly simple to use, because all you need to do to vacuum pack is set the pump on the container valve and press the button for the vacuuming to begin. The pump will extract air automatically until it reaches the pre-set evacuated pressure.
Vacuum packing foodstuffs using the Status electric vacuum pump
Vacuum storing extends the food's shelf life and protects it against degradation, this makes it suitable for any household. Vacuum pack to throw out less food – you can look forward to saving up to 300 € each year. Vacuum packing removes air and thereby oxygen from containers and other vacuum accessories; this prevents the development of bacteria and mould, which would cause food to spoil, lose its vitamins and minerals, and change its flavour and smell.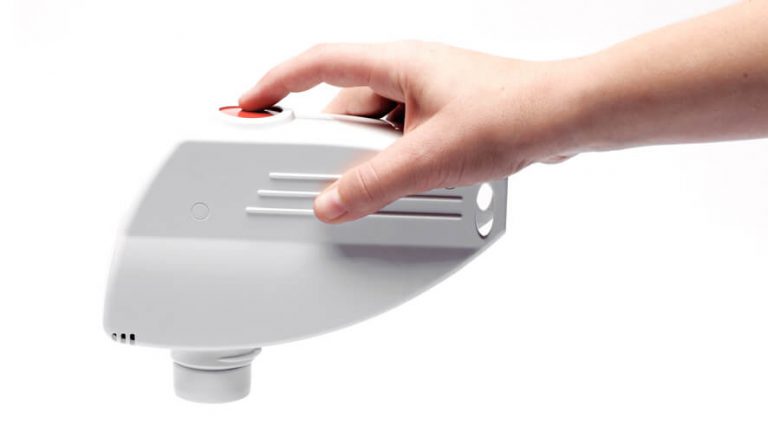 The advantages of using the EVP300 Electric Vacuum Pump
Simple use, effortless even when vacuum packing extremely large containers.
A handy stand enables you to mount the pump in the best location in your household and always keep it handy.
Containers and other accessories will always be vacuum packed at the same pre-set evacuated pressure level.
The single-piston vacuum pump will vacuum pack Status vacuum containers in a few seconds.
Status vacuum pump: storing foodstuffs in a household
The vacuuming pump can vacuum pack all Status vacuum accessories and is particularly advisable when vacuum packing large-capacity containers.
Over the weekend, wash and chop leaf lettuce, cabbage, and lamb's lettuce and vacuum pack them in a 4.5-litre vacuum container. You will have salad ready for a week's worth of meals, and you and your family will still profit from the precious vitamins and minerals that are excellently preserved in vacuum.
Slice the onions, carrots, leaks, peppers, tomatoes, and all other vegetables you need to make your soup the day before; on a strenuous day, you will have your lunch ready faster leaving time for you to play with your children or relax. In the 3-litre container the vacuum packed vegetables will keep perfectly fresh overnight and the smell of onions won't spread inside your refrigerator.
Make yourself a few days' worth of fruit-vegetable juice and store it in a vacuum jug where it will keep its precious vitamins and minerals. Vacuum pack the rest of the juice in the jug quickly with the vacuum pump and store it for the following day.
Vacuum pack your marinated meat and get ready for your picnic – the meat in the vacuum will be softened and seasoned in a mere two hours.
Buy larger jars of pickled peppers, pickles, or fruit compote and use our universal lids to vacuum pack what you haven't eaten right in the original packaging after each use.
Cleaning and maintenance
Before cleaning, unplug the pump from the mains. If needed, wipe the vacuum pump with a soft damp cloth. Never submerge the appliance in water and do not spray cleaning detergents directly on the housing. Before next use, dry the pump completely.
If liquid manages to find its way into the electric pump, consult an authorised dealer.