Description
Are you looking for compact yet high-quality food storing containers for day-to-day use? Do you want to make smart use of the space in your refrigerator and kitchen cabinets?
Our storing container is intended for storing foodstuffs and protecting them from external influences
Use our plastic container to store all kinds of foodstuffs. The container is transparent making it easy for you to find the item you're looking for. Store:
fruits and vegetables in your refrigerator,
baked goods for your trip,
sweet and salty snacks,
various foodstuffs in your pantry, to save them from pests.
The smell of your stored food items won't spread through your refrigerator or kitchen. You can freely store food items of strong colours because the container material won't adopt the colour of the food.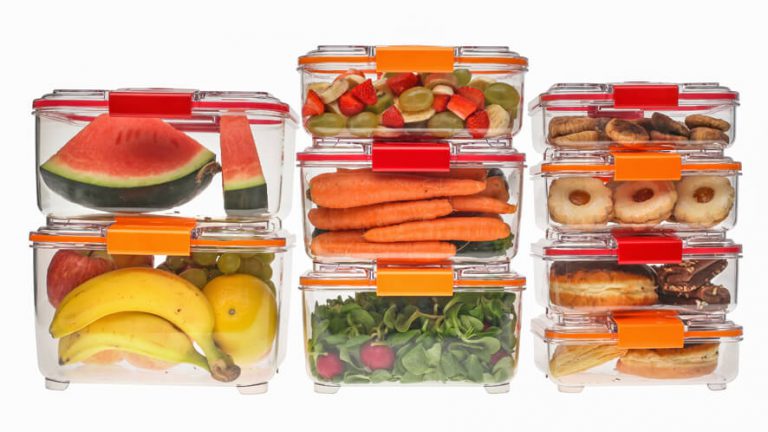 Store valuable personal items on your trips
You can also use our smallest lock container to store valuables on your trips. Keep the compact container in your suitcase or overnight bag; it will be a great place to store your valuable personal items or liquid personal hygiene products that could spill over your clothes.
A clever food container design
Our food storage containers are designed to make the maximum possible use of space in your refrigerator or kitchen cabinets. If you're using several containers, stack full ones on top of each other and empty ones inside each other.
Freezing and reheating
Store leftovers and freeze them in our lock container. Later, you can reheat them in the microwave.
The dimensions of our smallest food storage container:
length: 18.5 centimetres,
width: 15 centimetres,
height: 7 centimetres.
You can store the 0.75-litre container inside the 1.5 litre container and save loads of kitchen space.
Materials
The containers and lids are made of SMMA material, which is a thermal insulator and doesn't adopt food smells or colour. The containers are light, transparent, and BPA-free. The handles are made of ABS plastic and the gaskets are silicone. All materials are food safe and are sure to last.
Maintenance
You can wash the plastic containers by hand with ordinary washing up liquid, or in a dishwasher.
Status storage containers are made in Slovenia and have a 3-year warranty.