Description
Are you looking for simple yet effective food container for short-term storage of snacks to put in your refrigerator or take on trips?
Choose Status lock storage containers
Our storage containers feature a contemporary design; their practicality makes them an excellent addition to any kitchen. Plastic food containers are useful:
because they enable practical storing of all types of food;
because they're transparent, so you can easily see what's stored inside;
because they're made of high-quality food-safe materials;
because they will last for a long time since they don't adopt the colours or smells of the stored food;
because, thanks to their well thought-out design they make the best possible use of the space in your refrigerator or cupboard;
because you can use them in the refrigerator, freezer, and microwave.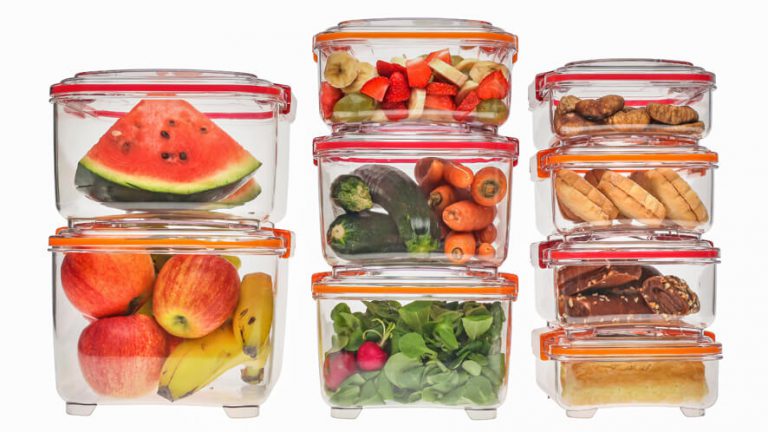 The Status 1.5 litre Lock containers are suitable for storing a variety of foodstuffs
We recommend the use of our containers for storing:
sliced fruits and vegetables,
baked goods and pastries,
sandwiches for trips,
leftovers you are going eat the same day,
snacks you want to store for a little later, etc.
The measurements of the 1.5-litre storage container
Length: 21 centimetres
Width: 17 centimetres
Height: 9.5 centimetres
Place a full 1.5-litre plastic storage container on top of the 2-litre container and put an empty one away in the 3-litre container.
If you want to save on your purchase, we suggest our set of lower containers, which is comprised of containers with capacities of 0.75, 1.5, and 3 litres. The set will take up no more drawer- or shelf space than a single 3-litre container because empty containers fit inside each other.
Materials
The food container is made of SMMA, which is a BPA-free material. The handles are made of ABS plastic and the gaskets are silicone. All the materials are food-safe and guarantee long-term durability.
Maintenance
The materials making up the containers are durable and simple to maintain. You can wash our containers by hand or in a dishwasher.
Status food containers are made in Slovenia.