Description
Choose quality food receptacles for versatile use. See all the details below.
Out of all available food storage containers and canisters, why choose Status storage containers?
Because Status containers are developed and made in Slovenia using carefully selected high-quality materials. They were developed in close cooperation with industrial designer Tomaž Gorjup, who provided their modern design and practical shape. Unlike the competition, our plastic containers are guaranteed to be resilient and used for many years to come.
Status quality food receptacles are the best choice for your household
Among others, our largest container's key advantage over the competition is its high-quality materials, which don't adopt the color or smell of stored foods. You can freely use this container to store all kinds of foodstuffs:
fruits and vegetables,
bread and pastries,
leftover meals and packed lunches for trips or work.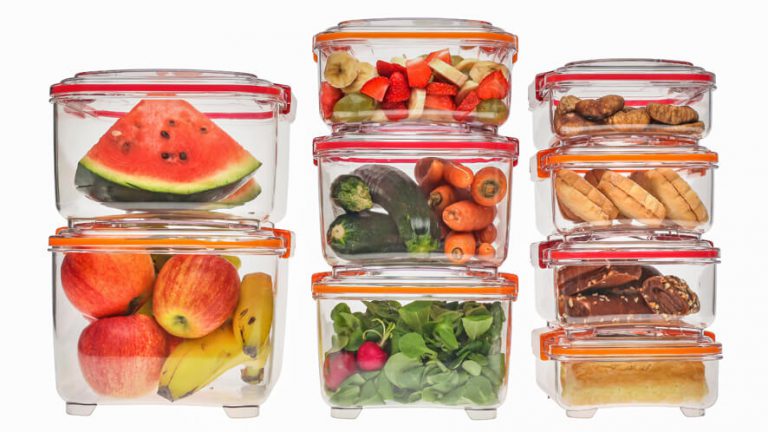 The smell of your packed food will not spread around the kitchen, because the containers seal tightly thanks to their silicone gaskets and tightly latching lock handles.
Their special design ensures that your refrigerator or kitchen space will be utilised optimally. If you own more than one container, you can stack them on top of each other when full, and into each other when empty.
For an orderly pantry and a good overview of the refrigerator
Do you also want to organise your kitchen and raise your efficiency in preparing daily meals? Transparent storage containers enable you to fill the space in your kitchen cabinets to the brim without losing track of your stored food. You'll easily be able to tell what's stored in each individual container, without having to mark or write it on the container. You can also use the same method in the freezer, refrigerator, and microwave.
Maintenance
The container is made of high-quality materials, which is why it can be washed in the dishwasher.
Materials
Status lock containers are made of bisphenol A-free SMMA material, the handles are from ABS plastic, and the gaskets silicone. All materials have food-safety certification.