Description
Why is this the exact tin opener you need to have? Do you think your classic tin opener is just as effective? Read on to see what makes the Status Multipurpose Can Opener such a welcome addition to any household.
The Status Multipurpose Opener does more than just open tin cans
The Status can opener features as many as five functions:
it opens all types and sizes of tins – compotes, pickled vegetables, sauces, and other canned foods. The opener doesn't come into contact with the contents of the tin can, keeps the edge where the top was cut dull, and the top can be used to reseal the tin. To extend the shelf life of the food in the tin, we recommend the use of our Universal Vacuum Lid; by enabling vacuum storage it stops oxidation and preserves the quality of the food in the tin. Choose the appropriate size of our universal vacuum lid.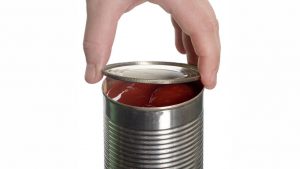 it opens cans with tabs – carbonated drinks, juices, beer. You don't have to sacrifice your nails or look for a fork to lift the tab on the can. Use the side part of the opener to lift the tab and then open the can easily.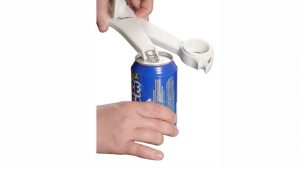 it opens pull-open cans – tuna, preserved canned vegetables, fruit compotes. Slide the curved hook under the tab, press down on the handle and pull. For a better understanding of the method, see the demonstration in the picture.
it opens crown caps on bottles – mineral water, wine, beer. You no longer need a dedicated bottle opener because Status Multipurpose Opener does it all.
it opens and closes screw caps of glass or plastic bottles – water, iced tea, carbonated drinks etc. When you can't seem to get the screw cap to budge and there isn't anybody with super finger strength around, use the round ribbed circular component of the opener to defeat any screw cap.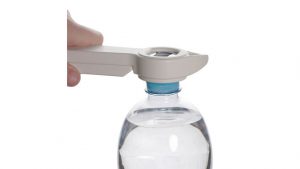 Additional advantages of the Status can opener
The tin can lid, which was cut off can be reused to seal the can because the deep cut ensures that there will be no shards that could fall and mix with the food inside.
The opener cuts tin as long as it's between 1 mm and 1.5 mm thick, which is enough for household tin cans.
You can use our Multipurpose Opener to open the tin both at the top and at the bottom, which makes getting the content out easier. This is very helpful with tinned ham, cheese, and other tinned solid food items.
Maintenance and cleaning
Our Multipurpose Opener never comes into contact with the content of the tins, glass bottles, or plastic bottles it opens. Therefore, it requires no particular cleaning. It is enough to wipe it down with a damp cloth when necessary.
All the kitchen accessories produced in Slovenia have 3 year warranty.