Description
Are you preparing parsley dressing and need evenly minced parsley? Do you find mincing herbs difficult because you can't seem to be able to hold them firmly and mince them finely?
Herbs and Spices in daily cooking
The best cooks swear by using herbs and spices, because they lend dishes a special taste and they are rich in vitamins, minerals, and enzymes. Use them to add aroma to your salads, soups, stews, and sauces.
A spice mincer that is simple and safe to use
Both experienced masters of cuisine and novices in the kitchen that have yet to master fine slicing will find the Status mincer for mincing fresh herbs very handy. It is completely safe to use and eliminates any chance of injury. It can be used by left-handed and right-handed people alike, because the direction of the rotation can be adapted merely by reversing the shaft and handle.
For mincing all kinds of herbs and spices
The mincer is most suitable for mincing fresh herbs, such as:
flat leaf- or curly leaf parsley for parsley sauce, stew, or decoration,
basil for making Mediterranean dishes,
mint, sage, wild thyme, nettle and other herbs for tea,
chives, dill, and all other herbs you use in your cooking.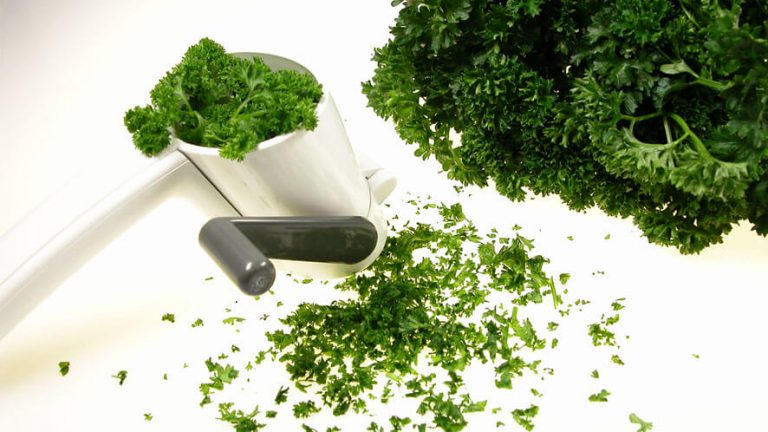 Materials
The mincer is made of high-quality food-safe ABS plastic material, while the blades are made of POM plastics.
Cleaning and maintenance
The easiest way to clean the mincer is to open it, remove the shaft and handle, and rinse individual components under water or wash them in the dishwasher. After washing them, dry the components well and reassemble the mincer. Store in the same way.