Everything from Idea to After Sales Support
We plan and manage the entire life cycle of our products – planning, designing, manufacturing, marketing communications, sales, and service center.
Our work methods include:
developing new products based on a detailed analysis of market needs,
manufacturing own equipment – independently or in cooperation,
selecting materials, buying and manufacturing product components,
assembling end products on the company grounds under close supervision of qualified experts,
selling products worldwide.
Status's production and sales program include:
Products under Status's own trademark: the most comprehensive product group which is also of the most strategic importance for the company. Products are constantly being further developed and improved.
OEM products for trademarks of our business partners: some were developed independently, others in cooperation with our business partners. Some are also being marketed by Status. We are proud to manufacture some of the products for Genius GmbH, Laica SpA, WMF, Rösle, and other companies.
Products as a result of cooperation with our business partners in every aspect of product development: from ideas developed by our business partners to marketing solutions provided by our business partners – we are pleased to participate in various cooperation projects. Among the most successful examples are cooperation projects with companies such as Genius, Studio moderna, Magus – terapija d.o.o. and others.
Marketing and servicing products of our business partners: the smallest group of products that successfully complements Status's product assortment.
Who are we?
Status d. o. o. Metlika is a team of 50 dedicated, hard-working and creative individuals. We form a strong team ready to learn and face the challenges in different fields of work. We combine knowledge from the fields of engineering, technology, quality assurance, design, economics, communication, and entrepreneurship. It is our diverse approach that leads us to success.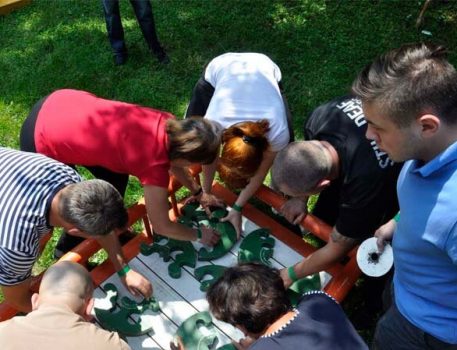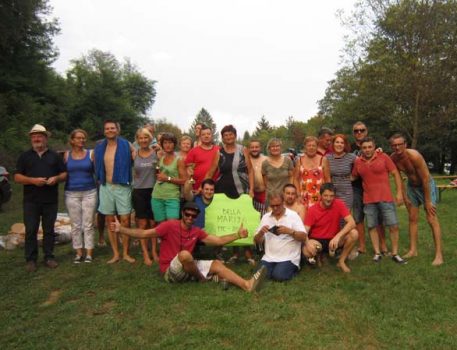 We also like to have fun and enjoy our local culinary delicacies, like coffee time every day at 1 PM where important themes, crucial to life, are discussed – such as UEFA league results, how to travel in style with kids and where to eat when you find yourself in the middle of Sahara during new year holidays.