Description
Looking for the easiest way of organising bathroom and kitchen to get rid of utensils and towels that are all over the place? Use vacuum hooks that are installed without drilling on any smooth surface.
Advantages of using suction hangers
Suction hooks are a great choice whether you temporarily need a hanger on a certain place or if you want to hang a towel at children's reach.
They are installed without glue or drilling;
The have a load bearing capacity of 5 kg;
They can be moved from space to space;
They can even be used in the car, camping van or sailboat.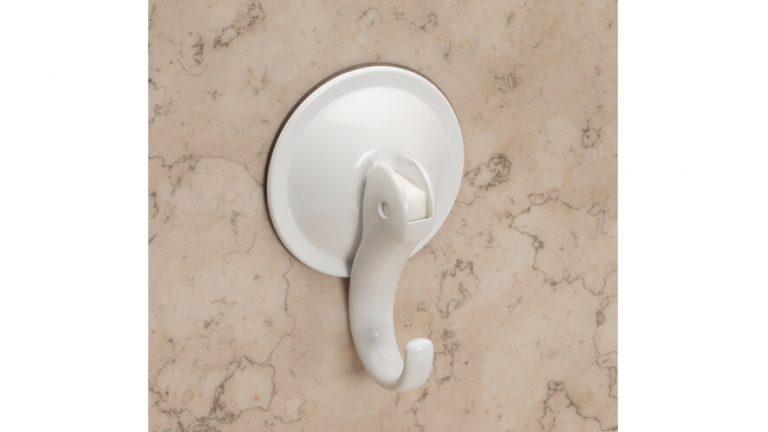 Bigger Suction Hooks: for versatile use at home or outside the house
Use suction hanger for hanging:
towels at children's reach,
clothes and accessories in the lobby,
car keys in the garage,
kitchen towels and kitchen utensils in the kitchen,
your suit in the car while driving, and
other stuff you occasionally need in certain places and therefore don't want to drill holes in the wall.
The diameter of a bigger hook is 7 cm, its width is 4 cm. The load bearing capacity depends on a couple of factors;
the smoothness, cleanliness and dryness of the surface to be attached to, and also
on the time of the attachment.
Material
The hook is made of durable plastic ABS and the suction hook is made of soft PVC.
Cleaning and maintenance
Clean the suction hook with a wet cloth if needed. It is recommended to remove the hook once a month and clean the surface underneath and the suction pad.