Why Choose Quality Over Price?
Have you ever bought cheap food plastic containers thinking they are going to be good for what you need them for? Do you choose food containers and food bags by the price and do not even check what materials they are made from? You should read the following article about the importance of the materials in food packaging, as they affect the quality of the stored food and determine the versatility and the duration of use. After some research, we can assure you that quality food containers are a better investment in the long run.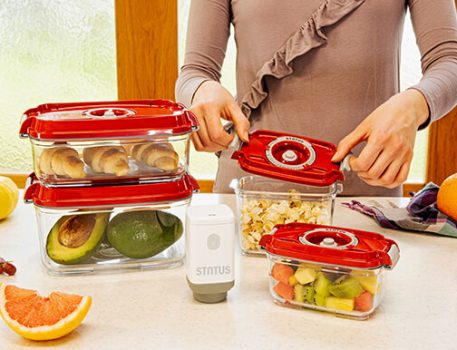 Make sure you know what you are paying for
Packaged food is in direct contact with the materials of the packaging. Poorer quality packaging can be made of materials that can migrate into the food. Are you sure, you want to use that kind of container for your kids' lunch and snacks? It is very important to inform yourself about the materials that are in the food receptacles.
Sometimes you waste more money when you try to save in the short run
Besides the effect on the safety of the food and your health, the materials also determine the versatility of use. It can be disappointing when you bring home new food containers only to realise they are not dishwasher safe, or they are so sensitive they break the first time you use them in the freezer. In this case, even a couple of € you spent on the container are wasted, because the container does not even last a year.
All of you that practice food prep and food recycling have probably come across containers that could not be properly washed after storing bolognese sauce. Poorer quality containers absorb the colour and aroma of the stored food and stay tainted even after a thorough wash. Furthermore, the more you wash and scrub them, they become less and less transparent.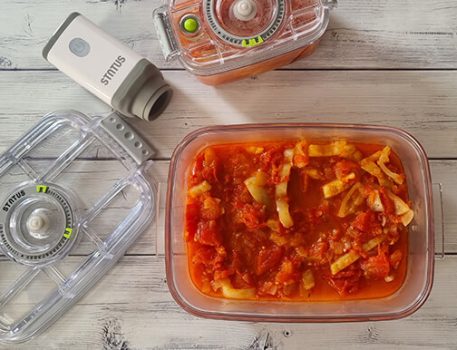 Do not even think about storing aromatic foods such as garlic and onions in such containers. The next time you will be eating brownies with the smell of onion – yuck, no thank you. Such containers stay buried in the bottom of the drawers and shed a bad light on all plastic containers.
Not all plastic containers are the same
You should know that not all plastic is bad. There are food containers out there that are made of high-quality materials and guarantee many years (even decades) of use. Not only is that good for you and your wallet, but for the environment, too.
Status food containers are made of high-quality plastic Tritan and ABS. That makes them durable, dishwasher- and freezer-safe, and they do not absorb the colours and aroma of foods. You can use them in the microwave daily and there will be no damage. They truly are worth every penny.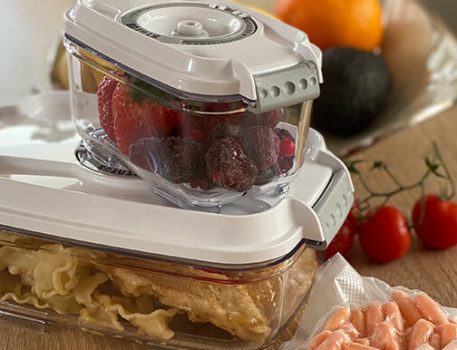 It is your time to choose. What do you think pays off in the long run – cheap containers that are damaged after first use or containers that you will use daily without any damaging consequences for you and the food you eat?