Why choose Status?
Do you often wonder which vacuum sealer brand to choose or which food containers to buy? Are you tempted by the lower prices in some retail stores?
If you are searching for quality you need to choose EU production!
Made in EU
90 % of Status's products are developed and produced in Slovenia, EU. And what does that mean for the end consumer? It means that the production has strict quality control and that only impeccable products are approved and sold.
Our hardworking co-workers that assemble the vacuum sealers have the end buyer in mind – maybe their neighbor, relative or friend will buy that exact vacuum sealer.
It may seem unusual but they don't have production norms that would rush them because the number of produced appliances is far less important than their quality of them. To make sure, every vacuum packing machine is tested before it gets packaged and shipped.
28 years of developing products
Status is no rising star – we are a well-established company, locally and worldwide. Over the 28 years of operating, we learned a lot by researching and developing prototypes and testing those and our competitors' products. That is how we became true experts in the field of vacuum food storage.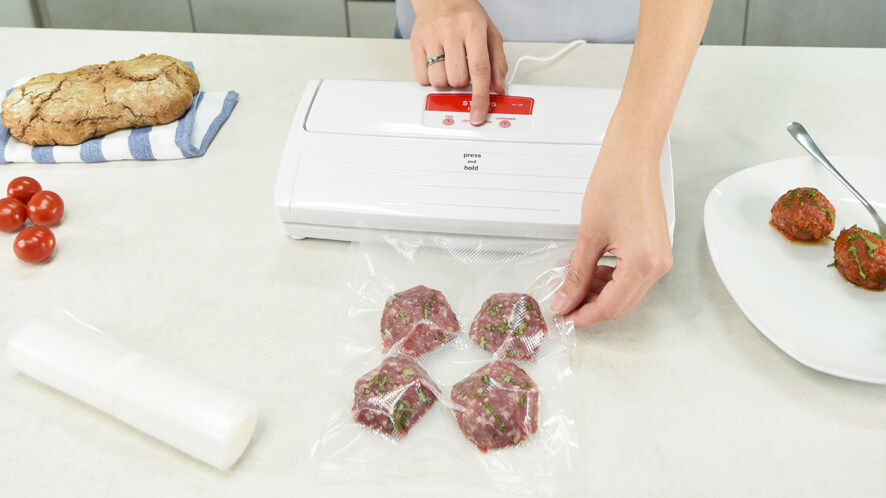 Our food vacuum bags have gone through a lot of testing and improvements throughout the years and are truly the best on the market. They are completely impermeable because even the smallest amount of air would negatively affect the stored food.
There's another benefit of their quality – they work with all brands of vacuum sealers. For the best results in food storage use Status vacuum bags even if you own another brand of vacuum packing machine.
Warranty
Are you aware that a warranty for non-electrical products is not obligatory? And we still offer it. Why? Because we are confident that our products are manufactured to the highest quality. All our kitchen tools and non-electrical vacuum accessories have a 3-year warranty. *
The mandatory warranty for electrical appliances in Slovenia is 2 years. That applies to our vacuum sealers, Sous Vide slow cooker, and dehydrators. For Professional Vacuum Packing Machine Provac 360 we extended that warranty to 5 years.
Servicing and after-sales support
In contrast to many non-EU producers, we are there for you even after purchase. You can contact us for help with usage or for more information about the product.
Does the use of a vacuum sealer machine seem complicated like quantum physics? If our detailed written user manuals don't resolve the mystery, check our video manuals for more help. Sometimes the root of the problem is as simple as the wrong placement of the vacuum bag in the vacuum sealer.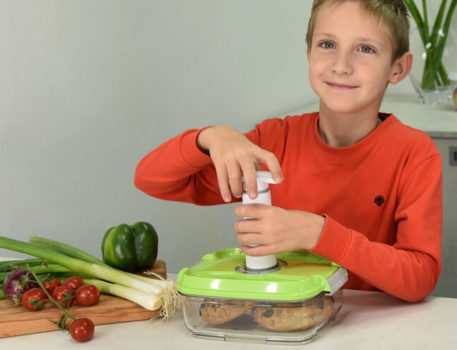 Our first vacuum packer Smartvac was launched in 2003 and we still get orders from users for spare parts. 10 and more years of usage attest to their quality.
Do you already own any of Status's products? Please, let us know how you use it.
Think long term, choose Status. 
*Contact your local retailer for detailed information. Some differences may apply in your country.