Description
Are you looking for a way to present your product as professionally as possible? While at the same time ensuring the packaging will be suitable for transport and storing. Do you need a vacuum sealer that is powerful enough for professional use but remains user-friendly? And is suitable for packing larger quantities of food simultaneously?
If you're a cheese maker, butcher, sausage maker, hunter, or fisherman you'll find your solution is the Status's Provac 360 Vacuum Packing Machine.
It is designed precisely to fit the needs of the more demanding users, who store larger quantities of foods daily and don't compromise on their quality.
Vacuuming your way to larger profits
Vacuum-stored foods are safe from oxidation. This means there is no oxygen, which would enable bacteria to develop. The food stays fresh longer and does not spoil or get moldy. This is particularly important when you are keeping larger amounts of food supplies in cold storage and when your profits depend on how well you make use of them.
Professional Vacuum Packing Machine 360: high-quality packaging of your final products
Storing quality is just as important when you're packaging your end products. The demand on the market is unpredictable and it could easily happen that sales would be slow for a week or so. Vacuum-sealed products will stay intact and easily wait a week or more for the next shopper.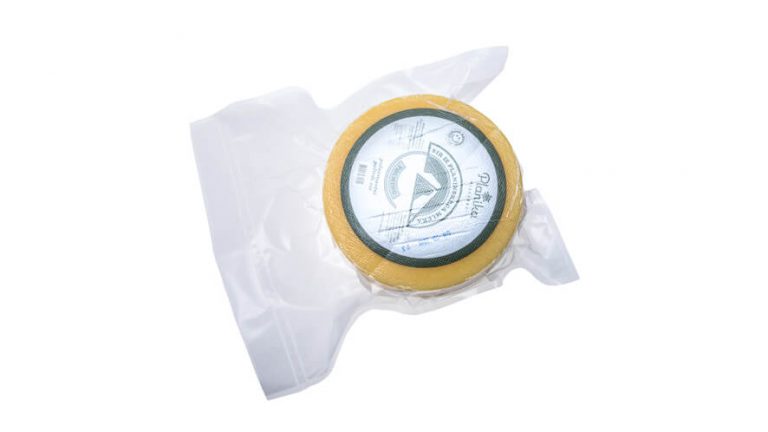 The Provac vacuum-packing machine is suitable for packing all kinds of foods  
No matter if you make delicate products or dried meat products, the Professional Vacuum Packing Machine Provac 360 provides dedicated functions for foodstuffs of various sensitivities.
Use the automatic vacuum packing mode to pack compact foods such as hard cheeses, sausages, prosciutto, nuts, etc. With a single press of a button, the food will be vacuum stored and sealed in the vacuum bag.
The manual pulse-vacuum function is suitable for wet and soft foods such as mushrooms, fresh meat, fish, fruits, and vegetables. The vacuum packer will suction off the air for as long as you're pressing the button and stop when you let go. This way you have precise control over how much air is evacuated and can prevent the soft foods from getting squeezed too much. Provac 360 also has a sensor and safety liquid trap, which stops liquids from getting into the motor area. The Liquid Trap control light will alert you to any liquids getting in the machine.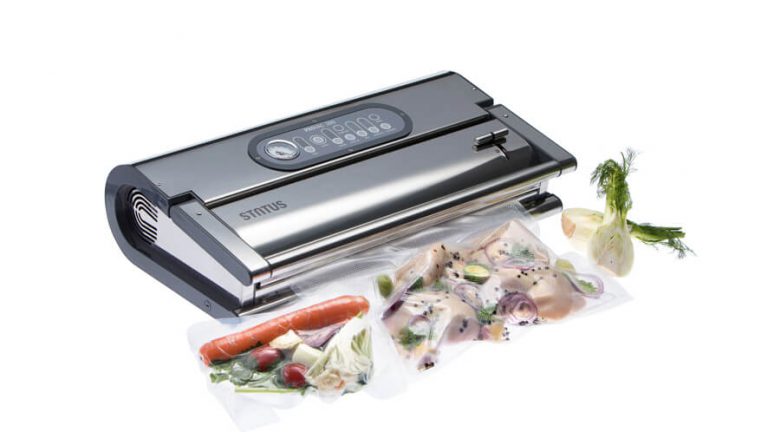 Simpler vacuum packing
A special handle allows you to simply lock the vacuum packing machine and so keep both your hands-free during the packaging process. Our Status Smart Open/Lock automatic opening and closing lid system is in the process of the patent application.
Vacuum packing liquids
The Status Provac food vacuum packing machine also provides the option to vacuum Status vacuum accessories. A special attachment enables you to vacuum pack foodstuffs and liquids in vacuum containers, vacuum jugs, or professional vacuum containers and gastronorm pans closed with Status gastronorm vacuum lids. When the machine reaches the appropriate negative pressure in the container, it automatically stops the vacuuming process.
Fast marinating in vacuum
To quickly marinate food, use the 18-minute Provac Marinator automatic marinating programme. Vacuum enables the marinade to quickly penetrate the pores of the foods. That is why a mere five cycles of inducing and releasing the vacuum will be enough. The marinating attachment and container are not included in our comprehensive set and need to be purchased separately at one of our authorized dealers.
A vacuum-packing machine with an exceptionally powerful pump 
The double piston pump with an extraction volume of 30 l/min ensures faster operation, which is vital when you need to pack larger quantities of products one after the other. It takes mere seconds to reach up to -900 mbar of evacuated pressure. Vacuum packing cheeses has never been this fast and simple! Even though the pump is exceptionally powerful, the motor is not deafening.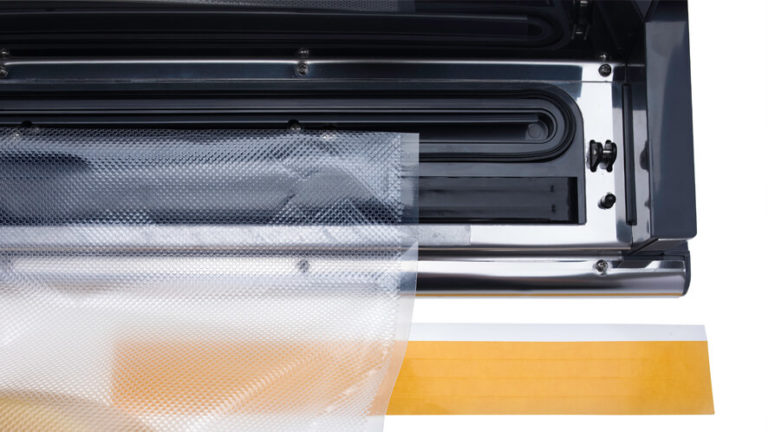 Smart sealing strip
The machine automatically adjusts the sealing process based on the temperature of the sealing mechanism. When vacuum packing large amounts of food in sequence, the Status Smart Seal System double sealing strip with active temperature adjustment allows the machine to spend decreasingly less time on sealing and so use ever less electricity. The double seal ensures the bags are tightly sealed and therefore ready even for demanding transport.
Vacuum packing large cuts of meat
Status Provac has a longer vacuum channel and sealing strip than other machines, as much as 36 cm (14,2 inches) instead of 28 cm (11 inches). What this means for you is that you can vacuum pack an entire pork chop or a whole chicken in vacuum bags measuring up to 35 cm (13,8 inches) in width or several bags at a time. This will allow you to pack up to three cured sausages at a time.
Hands-free vacuum packing
Use our reusable Status Stiki double-sided adhesive tape to place the vacuum bag in the vacuum channel more easily. It will keep the bags in place and your hands free as well as reduce the unused surface at the top of the bags. For proper positioning of the adhesive tape refer to the instructions.
Why choose a professional vacuum packing machine Provac 360?
The Provac 360 vacuum sealer is the ideal choice for food production facilities, professional kitchens, as well as all who vacuum pack larger amounts of food daily. The exceptionally strong motor and a selection of functions for vacuum storing different types of food guarantee faster and high-quality vacuum packing of your carefully made treats. All while ensuring they will be ready for storing, transporting, and selling. They will await their buyer in suitable condition without changing their taste, smell, or appearance.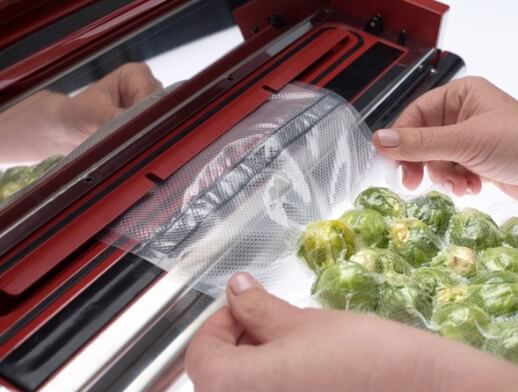 Dual sealing strip for extra protection of your vacuum packed food.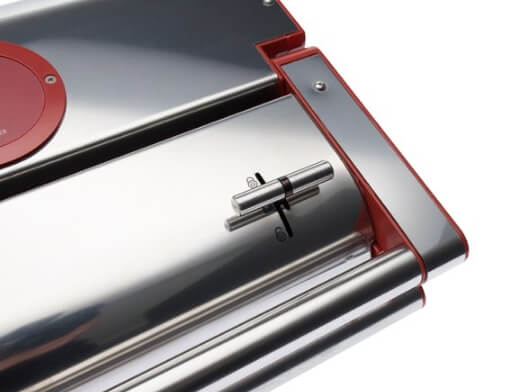 Automatic door opening when automatic vacuuming and sealing cycle is completed.