Description
Do you get frustrated with the food bag repeatedly sliding out of the vacuum channel when you're vacuum packing dried meats, and you don't seem to find a way to precisely position and straighten it to avoid creases where the air could possible get in? The Status Stiki double-sided adhesive tape is the answer to your problems.
Stiki adhesive tape: a simple yet effective solution for nearly all food vacuum packing machines
The Status Stiki double-sided adhesive tape is an innovative way of attaching food bags and is currently in the process of being patented. It enables you to keep both your hands free during the vacuum sealing process and so finish your work faster. You can reuse it several times; once it gets dirty, remove it and replace it with another. Each packet consists of 5 Stiki tapes, which will last you approximately 1000 vacuum sealing cycles.
Status Stiki: the best vacuum-packing assistant
Attaching Stiki tape to the vacuum food packing machine makes it easier to insert the vacuum food bag correctly. Stiki is utterly simple to use, because the food bag attaches as soon as it touches the tape and stays put while the machine is extracting air.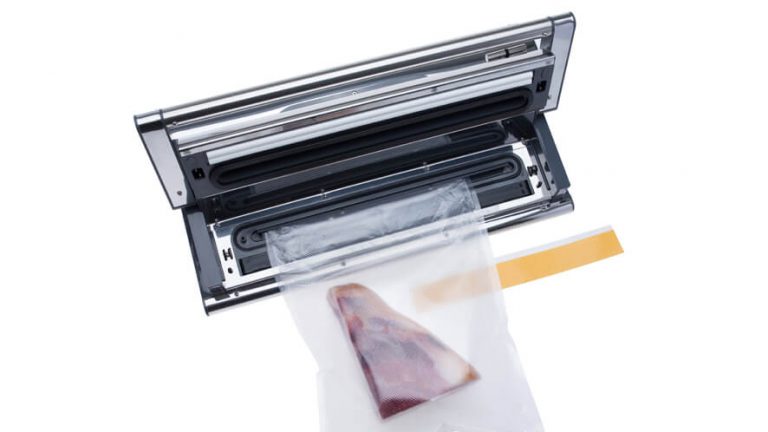 Advantages of vacuum packing with the help of Status Stiki
It enables you to save on foil because it allows you to position the food bag in the machine more precisely.
You can easily vacuum seal several narrow food bags at a time saving quite a bit of time and electricity.
It enables you to position the bag more accurately on the sealing strip and straighten it so that no creases occur, which would cause the vacuum to slacken.
During the vacuum sealing process, both of your hands stay free, so you can use the time of one cycle to prepare the next food bag, making your workflow faster.