Description
Are you having trouble slicing cured sausage in even slices? Are you finding it impossible to prepare an appealing cold cut platter? Could the cabbage for your cabbage salad be sliced even thinner?
Our v-blade slicer is more than just an excellent vegetable slicer
Our mandoline slicer is an excellent accessory for any kitchen because it provides a variety of uses, and has a sharp-enough blade to slice dried meat products. Use it to prepare salads and cold cuts quickly. You will slice cold meats, cheese, onions as well as certain types of bread to the desired thickness in just a few passes. The cold-cut platter will be ready, even before your guests are seated at the table.
How to cut cabbage and lettuce evenly?
The vegetable slicer, which is often called the mandoline slicer, is the right choice for food items that need to be cut very thinly and precisely – cabbage and cucumbers for salads, fruits and vegetables for decoration. It is also perfect for when you have to slice larger quantities of food items at a time for example when pickling beet root or cabbage, or slicing potatoes to make crisps, baked potato slices, or potato salad.
The Status V-Shape Slicer is the best vegetable slicer because:
it features the option to precisely set the slice thickness ranging from paper-thin to 6 millimetres. It makes it easier to prepare salads, cold cuts, winter vegetable reserves, simply set the thickness you want.
because of its v-shaped blade and perfectly parallel sliding of the upper component the slices are cut evenly. Making precise decorations and appealing cold cut platters couldn't be simpler.
it features a handy holder that makes it easier to slice round food items.
the holder enables you to utilise the food items to the fullest, because it pushes the food item against the blade instead of you, keeping your fingers safe.
it will make food preparation faster and easier from now on, whether you're an absolute beginner in the kitchen or cooking daily.
it features a safety locking function to also keep your fingers safe during washing or storing. This means that you can freely store it in the bottom-most drawer because there is no danger of children cutting themselves on it.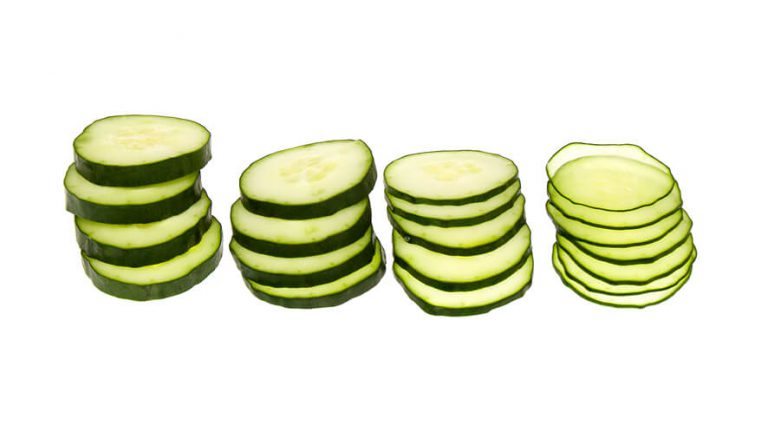 High-quality materials with a three-year warranty
The slicer blade is made of stainless steel, which means that it is safe from corrosion. The plastic components are made of ABS plastic, and the feet are Evoprene. The V-Shape Slicer is under a three-year warranty.
Tricks for evenly slicing cabbage and lettuce and other vegetables
The cabbage grater, as some refer to the v-blade slicer is much more than just a cabbage salad making accessory. Use it for:
slicing all kinds of fruits and vegetables in even slices,
slicing hard cheeses, breads, and dried meat products.
It is superbly appropriate for use at your vacation house, mountain lodge, or picnic.
V-Shape Slicer Maintenance
After each use, wash the V-Shaped Slicer under warm running water and brush it with a brush or sponge. We recommend to never wash the slicer in the dishwasher to preserve the quality of the blade.
Simple adjustment of slicing thickness
The slicing thickness is adjusted by rotating the disk at the bottom of the slicer. This is also where you lock it for safer cleaning and storage.