Description
The Manual Vacuum Pump is our basic accessory for creating vacuum in:
How is vacuum created?
Vacuum is space without air. We create it by extracting air from packaging, which has been impermeably sealed by a special lid with a vacuum valve. The advantage of vacuum storing is preventing oxidation, which would cause food to degrade. Microorganisms need oxygen to grow and develop. What this means for you is that you will extend your foodstuffs' shelf-lives in a completely natural way without additives and so reduce the amount of spoiled and discarded food in your household.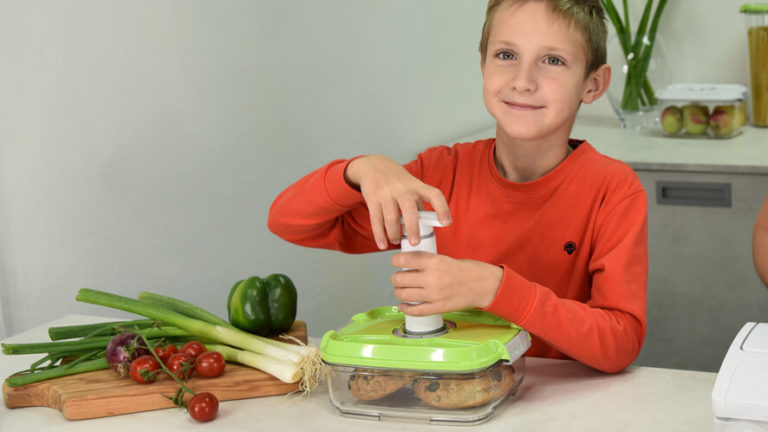 Using the manual vacuum pump
Vacuuming with the manual pump is simple, because it requires no batteries or electric outlets. You can use it to vacuum pack all Status accessories.
 Though vacuum postpones the spoiling of food it cannot prevent it, so always keep your foodstuffs in the refrigerator.
Cleaning and maintenance
Manual vacuum pump shouldn't require cleaning because it doesn't come into contact with food. Should it still become dirty, use a soft damp cloth to wipe it down.
Do not wash the pump in the dishwasher because this could lead to problems with sliding action. If operation becomes less smooth after years of use, extend the pump fully and lubricate the inner tube with paraffin oil.
Materials
The gasket at the bottom of the pump is silicone, other parts are made of high-quality ABS plastic guaranteeing products years of use. Both materials are food-safe.