Description
Are you looking for the best quality food containers, that are durable and intended for long time use? The smallest Full Tritan Vacuum Container 0.5 litre is ideal for snacks and leftovers.
Full Tritan Food Vacuum Container for an easier overview of your food storage // video
The entire container is made of superior-quality plastic Tritan, which is completely see-through and practically unbreakable. You will be able to find the needed ingredient in your refrigerator at a glance even if you stack many containers one on top of the other.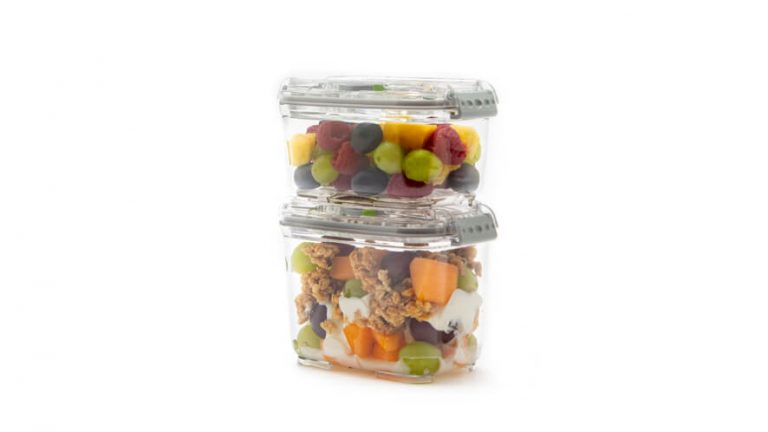 Vacuum and date indicator
What is more, we added a vacuum indicator for easier determination if there is enough vacuum inside the container. No more doubts, about how much pumping is needed when using a manual vacuum pump.
Use a date indicator on the top of the lid to mark the food's expiration date or storage date. Also very useful for letting other family members know the food is still eatable.
Which pump should you use?
You can use any of Status's vacuum pumps for domestic use to remove the air from the container. When using a manual pump, observe the green vacuum indicator to determine, how much pumping is needed. When using BVP130 electric pump, the pump automatically stops when enough vacuum is created. The same applies when using a vacuum sealer's function for vacuuming containers.
Why use vacuum in your kitchen?
Vacuum is the best choice for storing your food because it is the most natural way of preserving its freshness. You just need to remove air (oxygen) from the container without adding any preservatives or other (harmful) substances. By removing oxygen, the conditions for bacteria growth are destroyed and food's shelf life is prolonged. Less spoiled food means more saved money! European research shows that approximately 72 kg of food is discarded per year per person. That's over 300 € that could be saved or spent on something fun.
What is Tritan?
Tritan is high-quality plastic which distinguishes itself from other plastic materials for its complete transparency and extreme durability. Full Tritan Vacuum Containers are a great addition to your household because they will be in use for many years even for more generations. They are a great replacement for low-quality lunch boxes, that absorb smells and colour from foods. Make a statement by using quality plastic food containers instead of single-use packaging for foods.
Our supplier for Tritan is world-renowned producer Eastman from the USA.
The smallest full Tritan vacuum container – volume 0.5 litre
Use the 0.5-litre vacuum food container for storing:
berries, grapes and other small fruits,
cereal and yoghurt for brunch at work,
sweet treats,
salad leftovers,
sauces.
Full Tritan vacuum containers can be used in the freezer and in the microwave (for up to 2 minutes without the lid).
Cleaning
Full Tritan Vacuum Container is very durable and scratch-free so it can be washed by hand and in the dishwasher.
Materials
We used only the best materials for full Tritan food storage containers: high-quality Tritan for the container and lids and silicone for valves and seals. All used materials are BPA-free.