Description
Did you know that vacuum storing can greatly reduce the amount of food you throw away? This will also be reflected in the amount you spend on food.
A vacuum container saves you 325 € each year
A 2016 European Commission survey showed that on average Europeans throw away 72 kilograms of food each year. This amounts to over 300 € a year. If you take into account the expense of buying vacuum containers it quickly becomes clear that you'll see a return on your investment in vacuum storage in less than a year.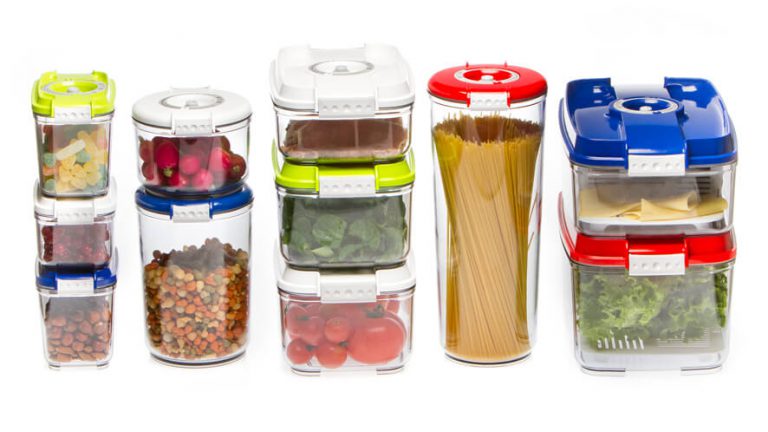 How does vacuum work?
You achieve vacuum in vacuum containers simply by removing air using a manual or electric pump. This removes oxygen and stops mould and bacteria from developing. This is why food will not go bad as quickly or change its aroma and taste. Vacuum packing food will extend its shelf life for up to four times. Vacuum's greatest advantage is that it keeps the food fresh longer in an entirely natural way – with no (harmful) additives or change to taste such as occurs when conserving fruit or vegetables using sugar or salt and vinegar.
Rectangular Vacuum Container with the capacity of 1.4 litre
Vacuum storing in Status vacuum containers is the best choice because:
the containers are made of top-grade food safe BPA-free materials. Eastman tritan guarantees these vacuum containers several years of use because they are shock resistant and don't take on the colour or smell of food. What this means for you is that you can use the same vacuum container to store sweet and salty foods, fruits and vegetables, tomato sauce and biscuits.
they are easy to use and maintain. You can vacuum pack them using either a manual or electric pump, or a special attachment for the vacuum packing machine. You can freeze the containers and reheat them in a microwave oven (for up to two minutes without the lid). You can wash vacuum containers by hand or in a dishwasher.
the shape of the containers and their lids is adapted for best possible use of space in your refrigerator or kitchen cabinets. You can stack the containers side by side or on top of each other. The 1.4 litre vacuum container correspond with the 2-litre container in length and width, so you can stack them on top of each other.
their lids have in-built calendars, that allow you to mark the food's use-by date or date of storage. This way you'll never again forget how long your fruit has been sitting in the refrigerator.
vacuum-packed (liquid) foods are entirely safe from spilling. You can't open the vacuum sealed container until you release the valve on the lid.
aromas don't spread in vacuum, which allows you to store several different types of food in the same container. The containers also seal hermetically, which means that odours of your stored foods won't spread in your refrigerator.
The measurements of the 1.4 litre rectangular vacuum container are:
length: 23 centimetres
width: 15.5 centimetres
height: 9 centimetres.
Using the 1.4-litre vacuum container
Vacuum containers are suitable for storing a wide variety of food types. Use it for:
keeping sliced or whole vegetables and fruit fresh longer,
storing leftovers from meals or pre-prepared meals,
freeze-storing soups and sauces,
keeping your biscuits and salty snacks crispy,
keeping wheat products, seeds, and other foodstuffs away from pantry moths and ants.
Status vacuum container materials
Our vacuum containers are made of tritan, which is BPA-free; the lids are made of durable ABS plastics while the gaskets and valves are made of silicone. All the materials are durable and suitable for storing food.
A 3-year quality guarantee
The quality of Status products is guaranteed with our three-year warranty.
Though vacuum severely slows oxidation it cannot stop it entirely, which is why it is best to store vacuum-packed foodstuffs in the refrigerator if possible.