Description
Do you love cooking with garlic but hate the unpleasant challenge of peeling a mountain of it? Do you wish your fingers didn't smell bad for days afterwards? Don't let this put you off enjoying garlic and its many health benefits. See our Garlic Peeler for the fastest, cleanest and simplest garlic preparation.
A simple but extremely effective accessory for peeling garlic
Cut the hard stem part of the clove off and place the clove in the tube, then roll back and forth a few times. Neoprene is a tacky material, which is why garlic skins will stick to it. There, the garlic is peeled and your fingers are clean and free of any unpleasant odours.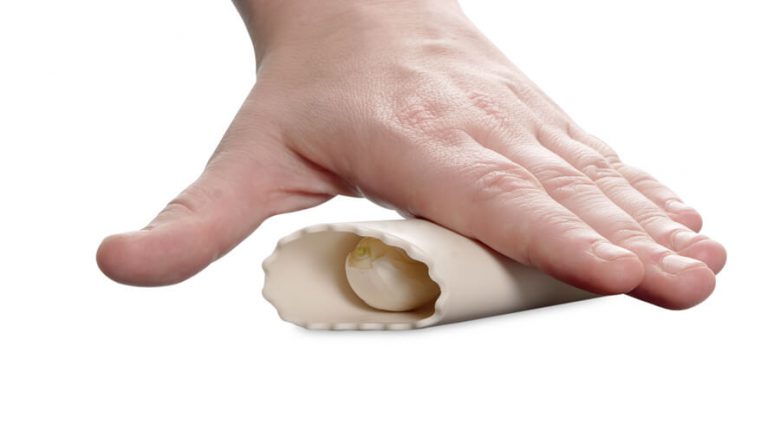 The peeler simplifies and considerably speeds up the garlic peeling process
No matter whether they are big or small, you can use the peeler with several cloves at once; your garlic will be peeled and your fingers odourless.
Only peel garlic that was stored in a dry place. It is possible that wet skins would fail to stick to the peeler.
Cleaning
Simply wash the Garlic Peeler in the dishwasher or with tepid water.
Material
The peeler is made of neoprene.
Did you know? After years of use, you can turn the Garlic Peeler out like a sock and it will be good to peel garlic again.
The quality of EU-produced accessories is assured with 3-year warranty.