Description
For more precisely cut fruits and vegetables use the mini version of our onion cutter.
Why do you need a mini onion cutter?
The Onion and Other Vegetable Cutter Mini distinguishes itself by:
enabling you to dice food items in evenly-sized pieces with a single gesture;
the diced pieces are assembled in a dedicated receptacle keeping the counter clean;
the pieces are cut completely evenly to 3 x 3 mm, which is hard to achieve by cutting manually;
the cutter disassembles completely for thorough cleaning.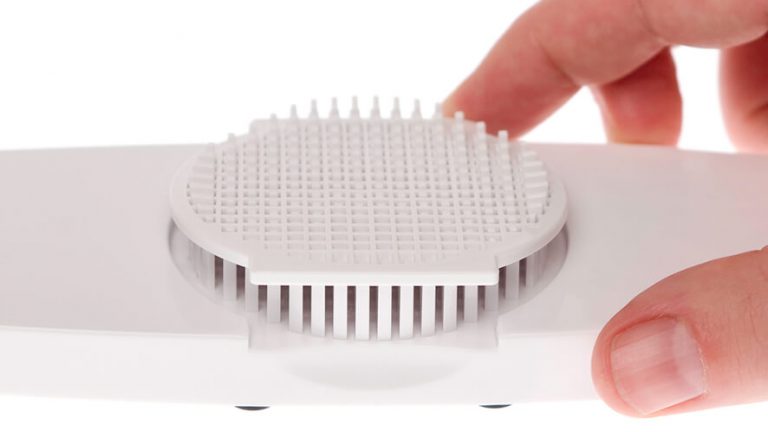 Dice fruits, vegetables, and other food items for sauces, toppings, and decoration
The mini version of the cutter is suitable for cutting:
potatoes, carrots, cucumbers, zucchini, brussels sprouts, button mushrooms …
garlic, small onions, olives, capers, pickles, radishes, peppers, etc.;
slices of apples, strawberries, peaches, kiwis, and other small fruits;
cheese and sausages.
You can store the diced foodstuffs right in the collecting receptacle and cover them with our no. 2 or no. 3 universal vacuum lids.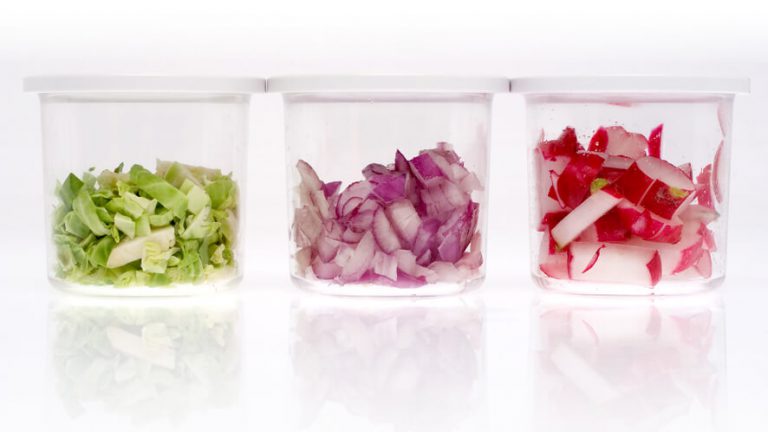 Materials
The mini onion slicer is made of ABS plastic, which is durable, shock-resistant, lightly shiny, and elastic. The collecting receptacle is made of Tritan (the same material as our vacuum containers), and the blades are made of stainless steel. All materials are food safe.
Maintenance and cleaning
All parts of the cutter can be washed by hand or in a dishwasher, though it is recommended to clean the top component by hand to preserve blade integrity. Before cleaning, disassemble the cutter into four parts and wash them. Wait until they dry well then reassemble again.
The quality of Status's products is backed up with 3-year warranty.