Description
Are you looking for a way to make more profit with your business? Do you often throw away pre-prepared ingredients? Read more about the benefits of our gastronorm vacuum lids.
Professional GN pans
Stainless steel gastronorm pans are widely used in professional kitchens. They are known for being durable and size optimised for professional use. We've gone a step further and designed world novelty in gastro segment – the gastronorm vacuum lids. They come in different sizes and are intended for storing food in vacuum in your existing gastronorm pans.
Why vacuum?
You already know that vacuum is the best choice for storing food, since it prolongs its shelf life without affecting its taste and looks. So make the right choice for you and your business and upgrade your gastronorm dishes with gastronorm vacuum lids. Your food will stay fresher for longer and you will avoid the spreading of foul aromas through your food storage.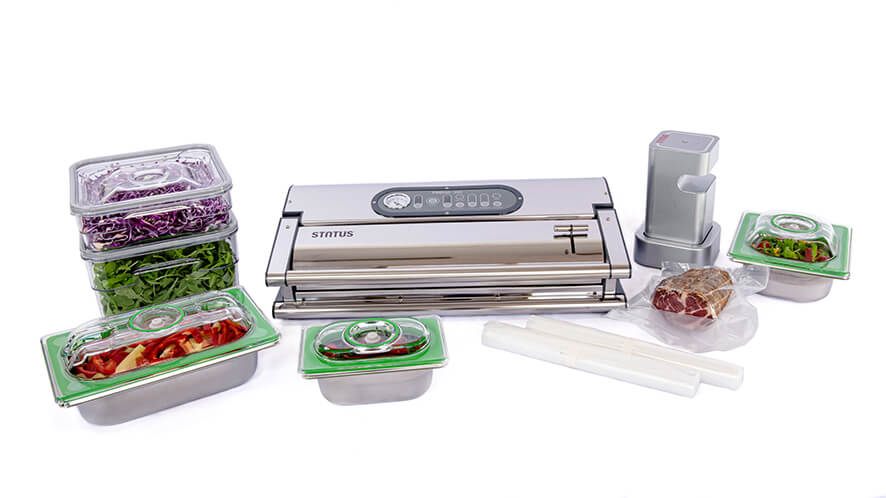 Vacuum lids save time and money
Buy ingredients in larger quantities or in bulk and store them for several days in the refrigerator or even weeks in the freezer. No need to throw food away! Store leftovers for the next day in the GN pans and hermetically close them with GN vacuum lids. They will stay just as aromatic and flavourful overnight.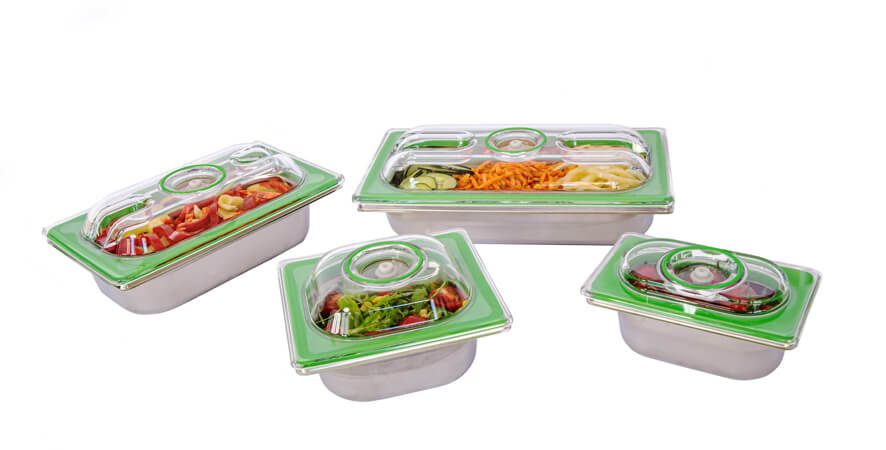 Quality materials for easy maintenance
Gastronorm lids are made of high quality Tritan which provides them with durability, complete transparency and the option to wash them in professional dishwashers without affecting their functionality.
Lids are made of tritan from Eastman USA, which is a world renowned producer of quality plastic. The seals and valves are made of food grade silicone.
Both materials are safe to use with food and BPA-free.
Gastronorm vacuum lids and needed accessories
Vacuum can be created with Status gastro vacuum pump BVP300 or Status vacuum sealers. No need for additional hoses or bulky vacuum systems.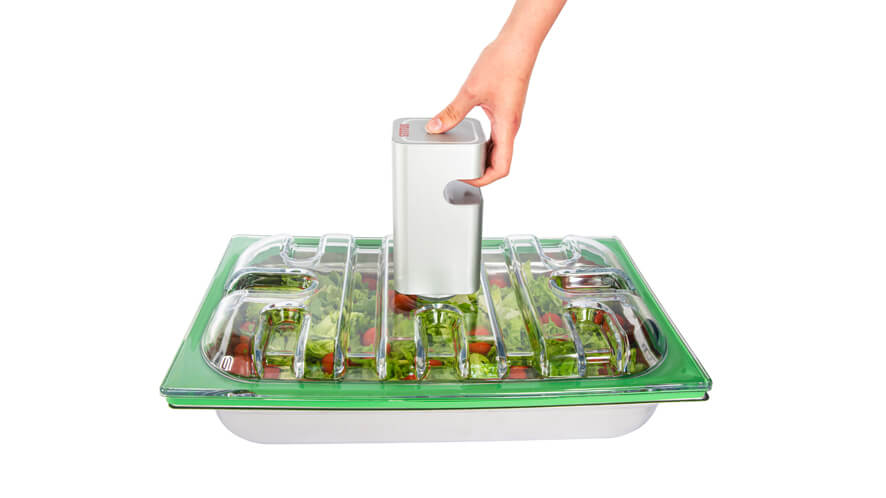 Gastronorm vacuum lids: examples of use
Transform your existing gastronorm pans to vacuum containers by adding the appropriately sized GN vacuum lid.
Store:
washed and cut lettuce for decoration and as a side dish;
fresh meat in marinade, because vacuum opens the pores so marinade penetrates deeper;
sauces and dressings that will keep all their aromas and stay just as delicious four times longer;
pre-prepared fruits and vegetables which will keep their nutrients due to the slowed down oxidation process;
leftovers of ingredients or finished meals which can be saved for a couple of days without worrying about the quality of the food.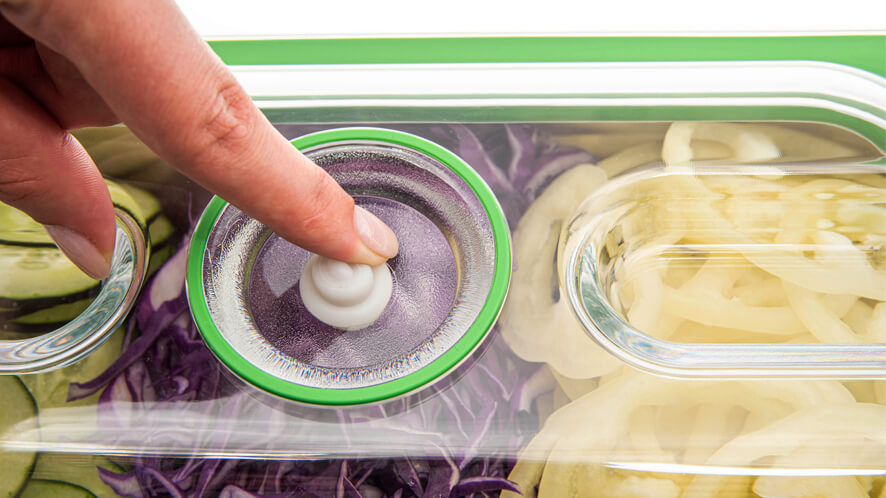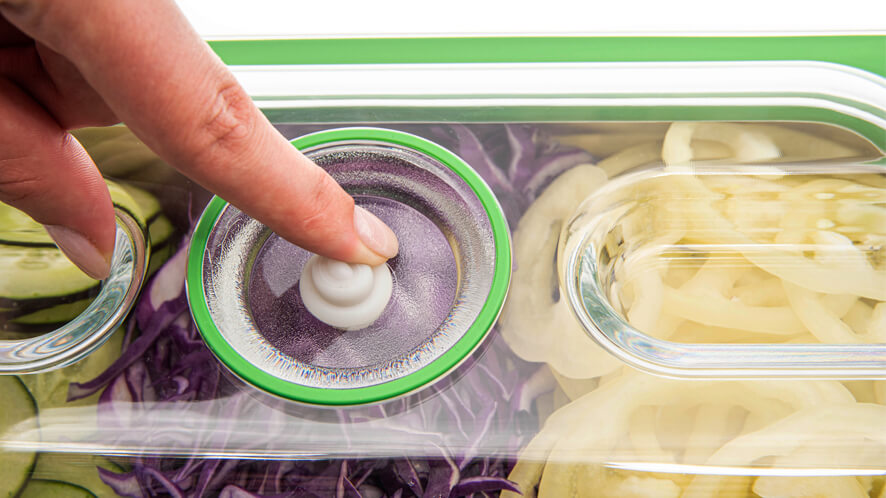 Help save the environment!
Invest in gastronorm lids and stop using single use stretch and aluminium foil. Your food will be safer from contamination and easy to find due to the completely transparent material of the lids.
Maintenance and cleaning
No special care needed. Just wash them by hand or in a dishwasher. The durable and scratch-free material will withstand all conditions in professional kitchen.
Material
The lids are made of Eastman Tritan and the valves and gaskets are silicone.