Description
Do you swear by natural materials and are looking for containers to store your children's lunches or snacks? Consider the Status glass vacuum container selection, which is made of borosilicate glass and can be used in the freezer, oven, and microwave.
By storing food in vacuum you extend its shelf life in a completely natural way by slowing the oxidation processes, which cause food to go bad. Vacuum packing in glass vacuum containers is the best choice for all types of food, which you want to keep from deteriorating.
Vacuum containers made of borosilicate glass
Status glass containers are made of borosilicate glass, which is intended for use in:
the freezer,
the refrigerator,
the microwave, and
the oven.
Borosilicate glass's main distinguishing feature is its resistance to thermal shock. You can use our glass vacuum containers with temperatures between -20 °C and +300 °C.
Our container lids are made of ABS plastic, and the gaskets are silicone. All materials are food-safe and appropriate for storing even the most delicate of foodstuffs.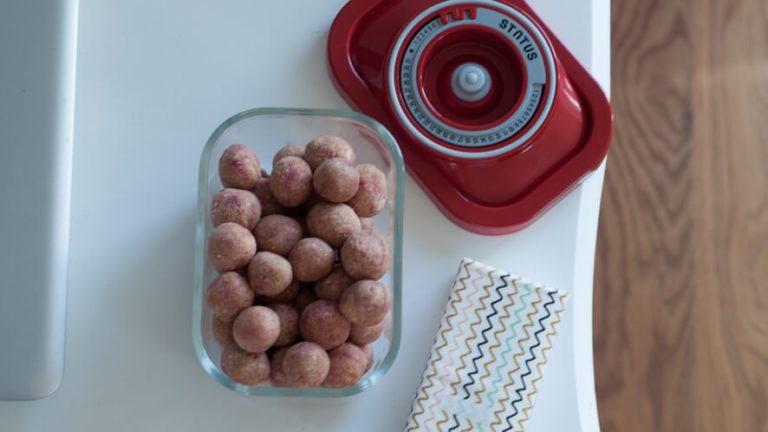 Status glass vacuum containers for preparing, serving, storing, and reheating foods
The most important advantage of vacuum containers is their versatility; they can be used for baking in the oven, serving, vacuum storing leftovers, and reheating. Each container performs four tasks, which means you'll have fewer dirty dishes to wash.
Use our smallest glass vacuum container for:
storing leftover meals and snacks you want to make last longer;
reheating food in the oven or microwave;
freezing pre-prepared meals to bake in the oven later;
storing foodstuffs in the pantry, for example flour, grist, salt, coffee.
The dimensions of our smallest vacuum storage container
The 0.5-litre glass vacuum container's measurements excluding the lid are:
length: 12 centimetres,
width: 8 centimetres,
height: 6 centimetres.
The special shape of the lids
The lids of our glass vacuum containers are designed to make the best use of the space in your refrigerator, freezer, or kitchen cabinet by stacking them on top of each other. You can even stack glass containers of different capacities, from largest to smallest.
The calendar on the lid for marking the use-by date
Our glass vacuum container lids have inbuilt circular calendars with indicators for days and months. Mark the date you stored your leftovers or the use-by date of your foodstuffs to remind you by when the stored foodstuff needs to be used.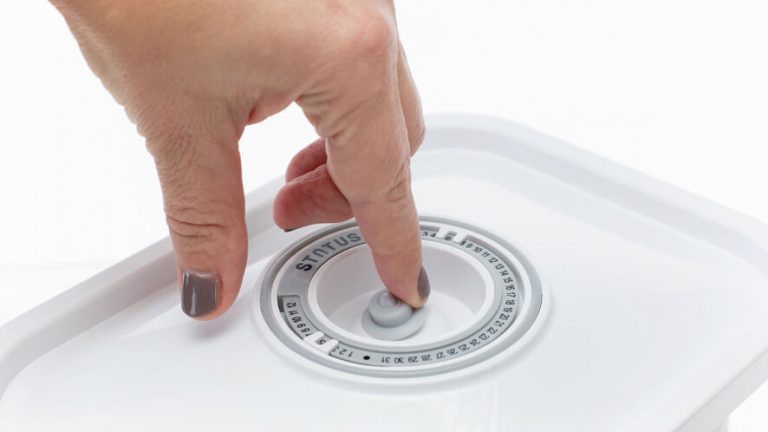 Cleaning and maintenance
Glass vacuum containers are simple to maintain because they can either be washed in a dishwasher or by hand. You just have to pay a bit of attention when you're washing the sealing components and valves for the vacuum pump, where it isn't recommended to use rough sponges or scrapers.
A vacuum pump is necessary for vacuum packing
You can use the Status manual pump, the electric vacuum pump Status BVP130, or an attachment for a Status vacuum sealing machine.