Description
Any multitasking homemaker needs multitasking equipment. A single container to make an entire meal and then store leftovers also means less washing up. Read on to learn about other advantages of Status vacuum containers made of borosilicate glass.
One glass vacuum food container for four tasks
Our glass vacuum container is intended for:
cooking food in the oven (up to 300 °C);
serving prepared food;
vacuum storing leftovers in the refrigerator or freezer (down to -20 °C), and
reheating leftovers in the oven or microwave.
At the same time, this also means fewer pots taking up a lot of space in your kitchen cabinets. Because you only used one container to cook dinner in the oven, you'll also be left with fewer dirty dishes afterwards.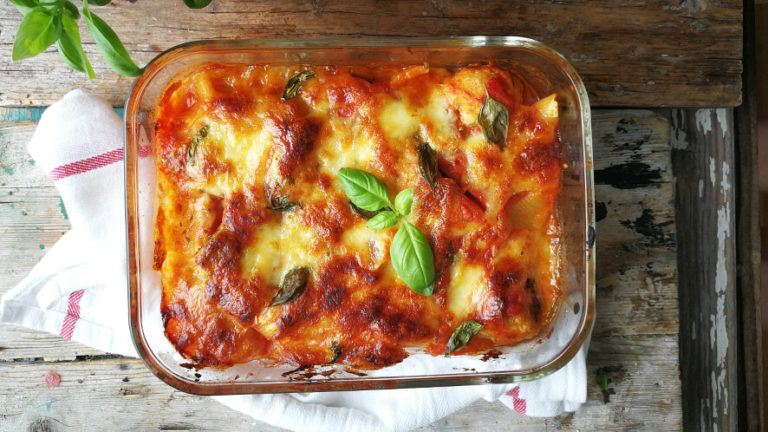 A vacuum container made of borosilicate glass
We recommend our glass vacuum storage container for anyone who prefers their food to only come in contact with natural materials. Our series of glass containers for vacuuming is made of borosilicate glass. The lids are made of ABS plastic, and the gaskets and valves are silicone. All materials are food safe and suitable for storing all types of food.
The high-quality borosilicate glass guarantees safe use in the freezer, refrigerator, and oven; between -20 °C and +300 °C.
Our 3-litre glass food vacuum container is the right choice for any household
Use the largest Status glass vacuum container for:
quickly marinating meat in vacuum; it will have a full flavour and be ready for roasting in as little as 20 minutes;
roasting chicken and other large cuts of meat, lasagna, potatoes, crepes au gratin, or vegetables and other large food items, which can then also be served in the same container;
storing whole vegetables and fruits to keep them fresh longer and preserve their vitamins;
storing leftover meals to be reheated in the oven or microwave;
freeze-storing pre-prepared foods (lasagna, seasoned meat), which you've prepared when you had time in order to bake when you have too many responsibilities to make a meal from scratch;
storing other foodstuffs in the refrigerator or kitchen cabinet, when you want to extend their shelf life or keep them away from pests.
Vacuum storing in glass containers
Vacuum works the same way in plastic and glass storage containers. By removing oxygen from the containers you slow down the development of microorganisms; these cause food to deteriorate, lose vitamins and minerals, and change its aroma. This means that you are extending food shelf life and preserving its original taste and aroma in a natural way. When you vacuum store, you're saving money because less spoiled food gets thrown out and eating fruits and vegetables with higher nutritional value.
How do I vacuum pack the glass vacuum container with the capacity of 3 litres?
To vacuum seal containers, you can choose between a manual and an electric Status vacuum pump. You can also use a Status vacuum packing machine, which has a special attachment and setting for vacuum packing containers.
You can buy a vacuum pump separately at the Status online store.
The special shape of Status glass vacuum container lids
Our lids are designed to enable smart storing of containers on top of each other to make the best possible use of the space in your refrigerator, freezer, and kitchen cabinet. You can stack containers of equal and different capacities vertically – from the largest 3-litre to the smallest 0.5 litres one.
Why are there counters on the lids?
The counter on the glass container lid marks the day and month. Use the pointers to indicate when you stored the food or its use-by date. This way you'll never again have to wonder whether a food item is still good or not.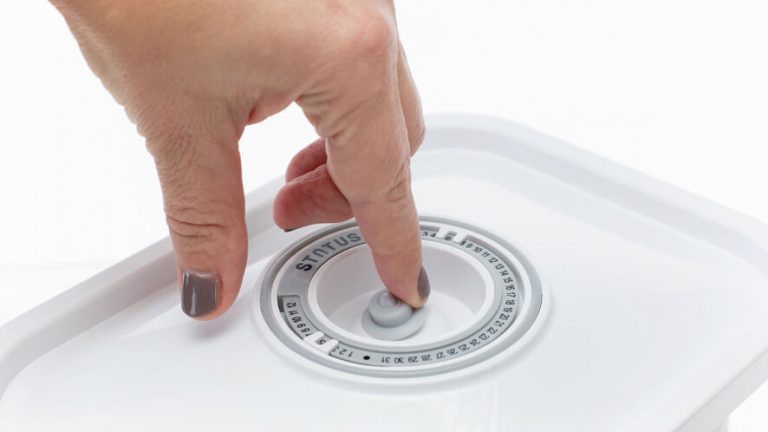 The dimensions of our largest vacuum-storing glass container with the capacity of 3 litres are:   
length: 21.5 centimetres
width: 15.5 centimetres, and
height: 11 centimetres.
Maintenance
Due to their resilient materials, glass containers are utterly simple to clean; they can either be washed by hand or in a washing machine. Use ordinary dishwashing products. To avoid damaging the sealing components, don't use aggressive cleaning agents when washing them.
Keep vacuum-stored delicate foodstuffs in the refrigerator because vacuum packing doesn't completely stop food from deteriorating.