Description
Reduce plastic and food waste by using high-quality vacuum containers.
Upgraded vacuum containers
Full tritan vacuum containers are made of Tritan which is completely transparent and for long-term use. They have an integrated vacuum indicator that shows you when the optimal negative pressure has been reached. Now you don't have to worry about how much pumping is needed when using a manual vacuum pump. More information is in the video.
Tritan – unbreakable and food-safe
Tritan is used in many different industries, even for medical instruments like syringes and tubes. Tritan is BPA-free and does not absorb the smell or colour from food.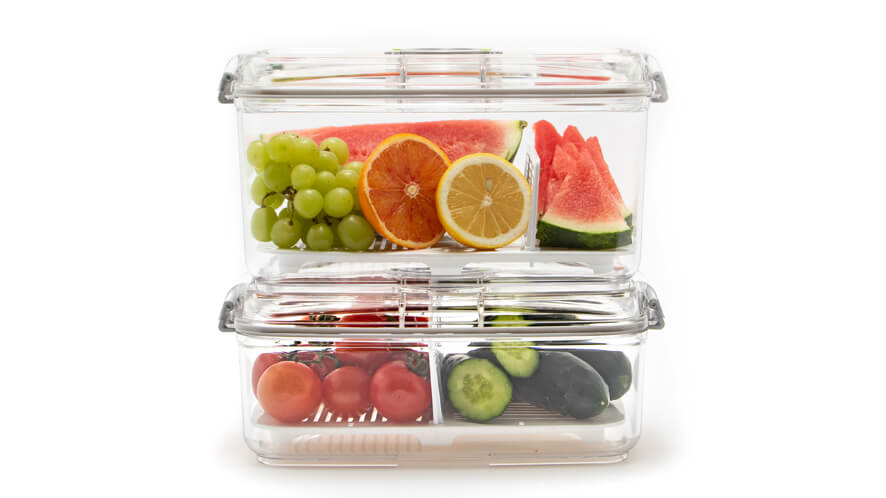 Vacuum prolongs the shelf life of food up to four times
Vacuum containers are a must-have addition for your kitchen if you want to store food in a quality manner and reduce food waste. Vacuum reduces oxidation and by that slows down the deterioration of food. That means you will have more time to consume the food. You can save up to 325 € a year.
Full Tritan containers are suitable for storing all types of food.
Vacuum pack leftovers to prolong their shelf life and prevent aromas from spreading inside your refrigerator.
Store fruit and vegetable to protect their nutritional value.
Store bread and baked goods to prevent them from drying out.
Marinate steaks for dinner – vacuum opens the pores of the meat so that the marinade penetrates faster and deeper.
Store flour, sugar, and other ingredients to organize your kitchen cupboards and pantry. At the same time, your foods will be completely safe from pests.
Pack lunch for work or school. Vacuum containers are hermetically closed and won't open up in your bag.
Store snacks in vacuum to prevent them from losing their crispiness and becoming soggy.
Full Tritan containers are 100 % transparent and can be stacked one on top of the other. Your refrigerator will be organized.
5-piece set of Full Tritan Vacuum Containers
The set includes:
Drip trays are a great solution for storing moist foods which you want to separate from excess liquid. Separators can be used to divide the containers into two or three compartments so you can store different foods in the same container.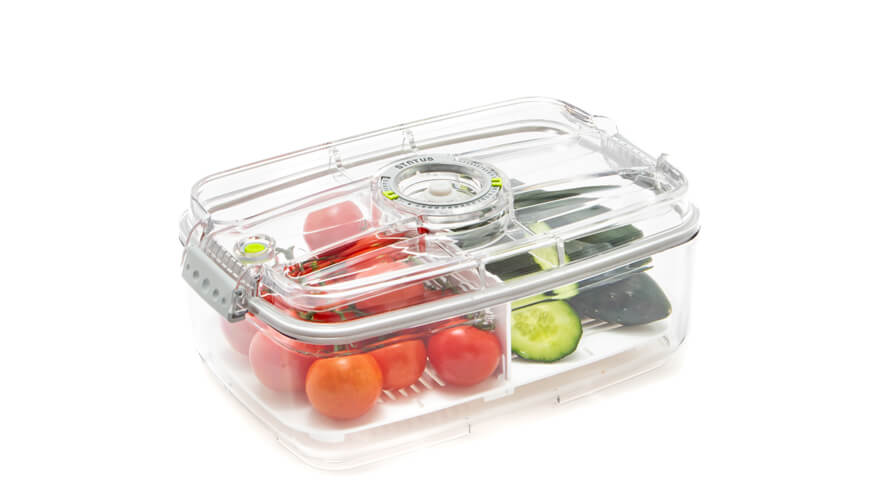 Cleaning and maintenance
Use regular detergents to wash the container and lid by hand or in a dishwasher.
Materials
The lid and container are made of Eastman Tritan, while the valves and seals are from silicone. All materials are food-grade and BPA-free.