Description
Are your kitchen cabinets filled with food storage tins of various shapes and sizes making it hard to keep track of your inventory so you often find yourself throwing away foods past their date? Status vacuum containers will extend your food's shelf life and help you get your kitchen shelves neatly organised.
Vacuum store your way to savings
Vacuum storing extends food shelf life by slowing the process of oxidation. By removing air (and with it oxygen) from the container, you slow down the growth of bacteria and mould, the drying process, and the loss of aroma and nutritional value. What this means for you is less discarded food and less frequent grocery shopping trips. In this way, you will save several hundred € each year.
Vacuum pack and eat better quality food
Another advantage of vacuum storing is the preservation of the food's nutritional value. Fruits and vegetables will have a higher vitamin content, while vacuum-stored crunchy foods will retain their crispiness longer.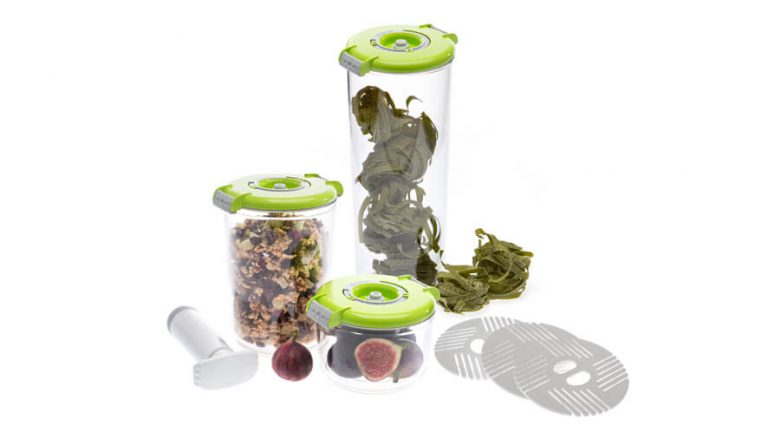 Our Round Vacuum Container with the capacity of 2.5 litres fits a wide variety of uses
The main function of vacuum containers is to extend the shelf life of stored foodstuffs. They are also excellent for:
stopping unpleasant odours from spreading in your refrigerator;
storing aromatic foods, because their airtight lids preserve their aroma;
keeping food safe from pantry moths, cockroaches, flies, and ants;
transporting liquid foods, because vacuum packed containers are hermetically sealed and can't open unless you release the valve on the lid.
Round Vacuum Containers with a well thought-out lid design
The vacuum container lids are designed so they can be stacked on top of each other. All our round containers measure 13 centimetres in diameter, which allows you to close them using any Status round lid. Our biggest round vacuum container is 32 centimetres tall.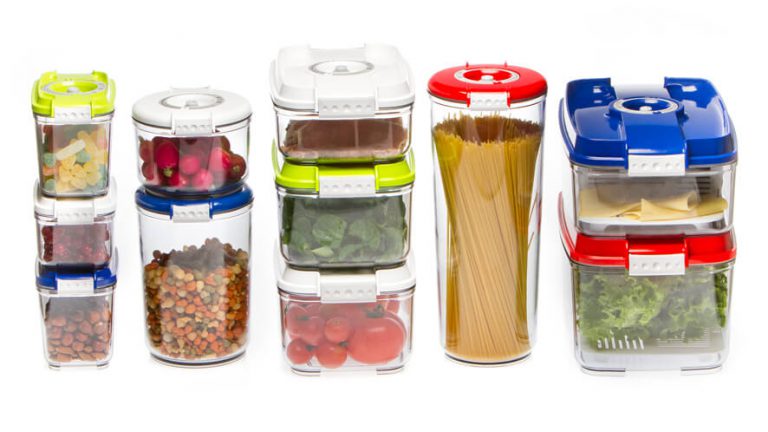 Special Timer lids
Status container lids feature an inbuilt calendar for marking days and months. This way you can indicate when you stored which foodstuff or its use-by date.
Materials that guarantee several years of use
Status containers are made of Eastman tritan, which is one of the highest-quality food storage plastic materials. The gaskets are made of silicone, and the lids are ABS plastic. All our materials are BPA-free and food safe.
Our vacuum containers' high-grade materials make them simple to maintain
The largest Status round vacuum container is simple to clean; you can wash it in the dishwasher. When washing by hand use ordinary dish soap. We advise against using coarse sponges and aggressive detergents that could harm the gaskets on the lid or the edges of the containers.
3-year Status warranty for accessories
The quality of our round vacuum containers is guaranteed by our 3-year warranty.
To vacuum pack the containers, use either a manual or an electric vacuum pump. If you are using a Status vacuum sealer, use the included adapter and the "Vacuum Containers" setting.
Vacuum-packed foodstuffs are not completely safe from oxidation, which is why we recommend that you keep delicate foods in the refrigerator.