Description
Status Vacuum Juice Bottle for storing freshly squeezed juices and smoothies on the go. Take your vitamin bomb safely with you where ever you go. The vacuum bottle prevents juices and smoothies from oxidizing and spilling.
Why is it necessary to vacuum store freshly-squeezed juices?
You have probably already noticed how a cut apple turns brownish when left in the open air. That happens because of oxidation. Besides the colour change, oxygen also negatively affects the vitamins and minerals as some of them are sensitive to it. Over a period of time, freshly-squeezed juices lose their nutritional value. Our solution is the vacuum juice bottle which enables you to store the juice in an environment without oxygen.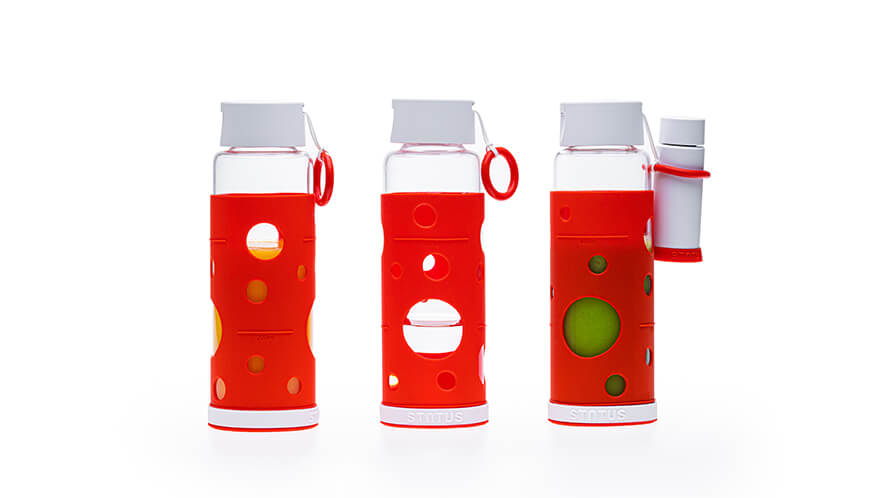 Take your booster juice with you wherever you go
Status vacuum bottle has a volume of 0.6 liters. It is perfect for a drink in the gym, on a walk, or at work. You can enjoy a healthy drink even when you are the busiest. The specially designed vacuum pump can be attached to the bottle with a silicone band. That means you can take it with you and recreate the vacuum after each sip.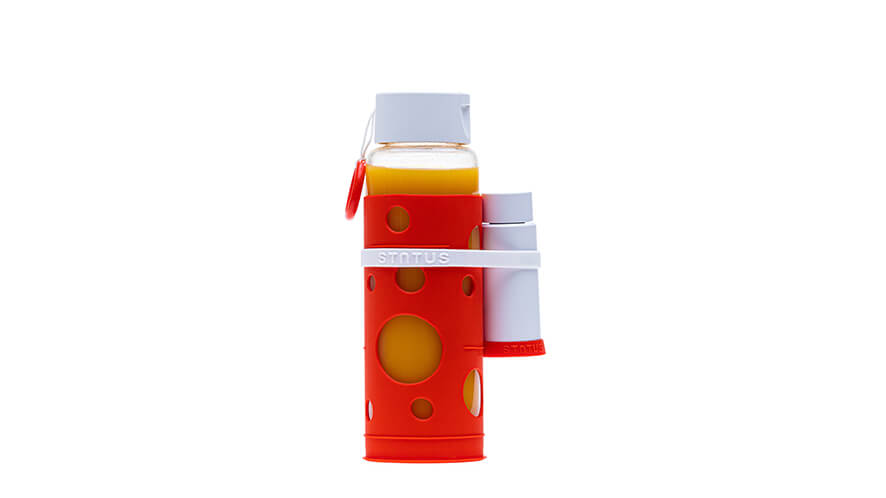 Status vacuum bottle, jug, and other accessories go perfectly with juicers
Making healthy juices at home takes a lot of time and it makes a lot of mess. The possibility of storing freshly-squeezed juices in vacuum enables you to prepare a larger batch of juice in advance. Vacuum prolongs the freshness of foods up to four times.
Materials
Glass bottle with 600 ml volume. Silicone cover for protection and a better grip. All materials are food-grade and BPA-free.
Cleaning and maintenance
The bottle is dishwasher-safe. If used correctly, the pump is not in contact with food and does not need cleaning.