Description
If you are looking for a medium-sized, but efficient vacuum sealer, you have come to the right site. HV500 is an excellent choice for domestic use – for everyday packing of day-to-day food items or for preparing stock for the winter.
HomeVac HV500 Vacuum Sealer
HV500 has an automatic and manual vacuum packing function. You can use it for vacuum packing dry and firm foodstuffs as well as delicate and moist ones. Vacuum pack:
fresh and dried meat,
cheese and salami,
fish,
fruits and vegetables.
HV500 creates a vacuum pressure of -750 mbar and has a pump volume of 14 litres/ minute. It is compatible with vacuum bags with a maximum width of 280 mm.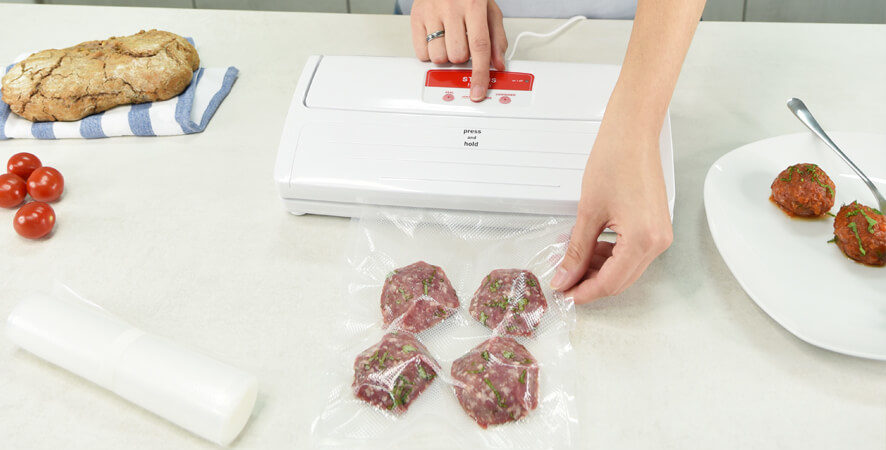 Why vacuum packing?
Vacuum packing is a process of removing air from a vacuum bag or a vacuum container and therefore prolonging foods shelf life and freshness. By removing the air, you also remove the Oxygen which is an important factor in bacteria and mould growth. By vacuum storing your food you will throw away less food and save up to 300 € per year. (Source: FUSIONS, Estimates of European food waste levels, 31. March 2016)
Eat better quality food
By removing the air you also protect the quality of food. Vitamins and minerals in fruits and vegetables are more stable in vacuum and freezer burn is prevented when you use high-quality vacuum bags. Even after months in the freezer, the food will still taste the same as on the day you vacuum sealed it. You can consume quality spring and summer crops with an excellent taste and potent aroma all throughout the winter.
Why Status vacuum sealer?
Status Innovations is a family-owned business. With its 25-years of experience in the field of vacuum storage, it is one of the leaders in producing vacuum accessories. Status products are developed and produced in Slovenia, EU. 95 % of the product assortment is developed and produced at the company's premises. We offer pre- and after-sales support, marketing and service support to our business partners and customers.
HomeVac 500: Vacuum packing food as a daily routine
HV500 can be used for vacuum packing foods in vacuum bags for freezing and for storing foodstuffs in vacuum containers for everyday use.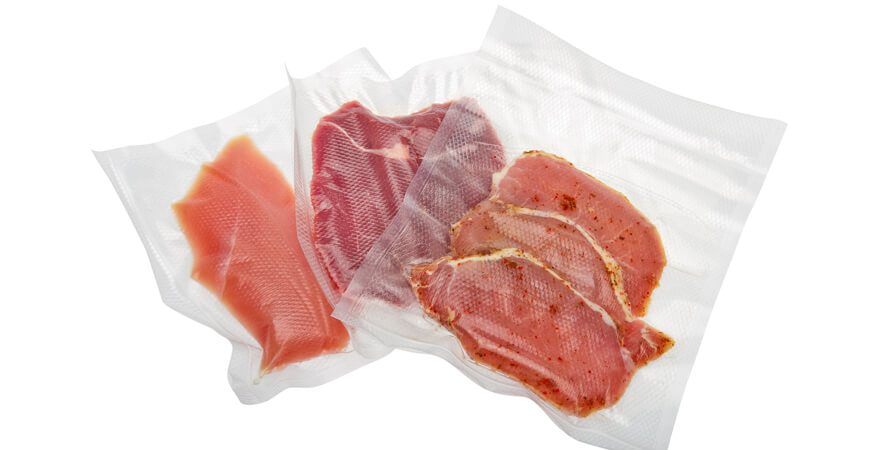 Vacuum pack and freeze (in vacuum bags):
fruits and vegetables from the farmers market or from your garden,
fresh meat in portions for dinner for your family.
Vacuum pack and chill (in vacuum containers):
pre-sliced vegetables for faster dinner,
meat in the marinade for an even tastier meal,
cheese and cold cuts for longer shelf life,
leftover dinner for later or for tomorrow at work.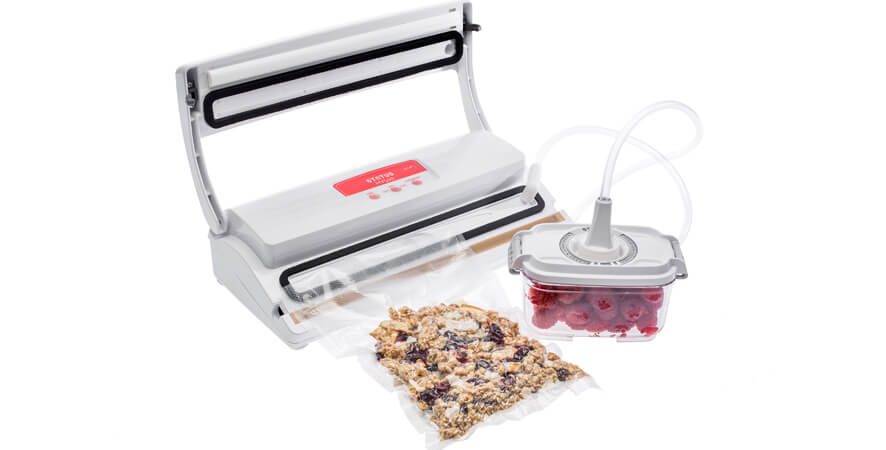 Status vacuum bags are the best on the market
Vacuum packing foil is made in Slovenia and holds all the necessary certificates attesting that it is appropriate for food storage and that it doesn't affect the food's taste or smell. Status vacuum bags are also suitable for freezing and sous vide cooking.
Status vacuum bags can be reused several times. You can wash them in the dishwasher and use for as long as they are long enough to be vacuum-packed with the vacuum sealer. What this means for you is that you'll save quite a bit through efficient use of your vacuum bags. Since they will remain unaffected by repeated washing and vacuum packing thanks to their high-quality foil composition.
Homevac HV500 vacuum sealer: warranty
Homevac vacuum sealer has a 2-year warranty assurance.