Description
Do you want to organise your kitchen cabinets and need storage containers suitable for all kinds of foodstuffs? Choose vacuum containers because they will allow you to keep your foods away from pests while at the same time extending their shelf life.
Vacuum packing solves two problems in one go
Vacuum packing in high-quality (round) vacuum containers benefits your household in many ways:
it extends food shelf life,
it keeps the food away from pests,
it stops unpleasant odours from spreading in your refrigerator,
it enables you to organise your kitchen cabinets,
it ensures safe transport of liquid foods with no spillage.
How to stop food from going bad in an entirely natural way?
Vacuum protects foodstuffs from oxidising and extends their shelf life and freshness for up to 4x. All you need is a vacuum container and pump without any preservatives or additional tools. To stop foodstuffs from going bad it's enough to store them in a vacuum container and extract oxygen; oxygen is food for bacteria that causes rotting, loss of aroma and taste, and deterioration of nutritional value.
What makes Status vacuum containers the best choice for storing foodstuffs?
Status (round) vacuum containers are made using superior quality Eastman tritan, which is food safe and BPA-free. It is suitable for storing all kinds of foodstuffs (including those more aromatic and colourful), because it doesn't adopt food's colour or aroma. This is an important advantage for you, making it possible to use the same container to freeze Bolognese sauce and store sliced fruit. Status containers can be frozen, reheated in the microwave, and washed in the dishwasher. Tritan is shock resistant lending the containers a long life span even though they are used for a variety of purposes.
Storing in round vacuum containers is suitable for most household foods
Use the 19.5 centimetre-high Round Vacuum Container to store food items such as:
cereal and oatmeal for children,
flour, meal, and polenta,
all shapes of pasta,
biscuits and other snacks,
leftover meals,
coffee and other powdered beverages.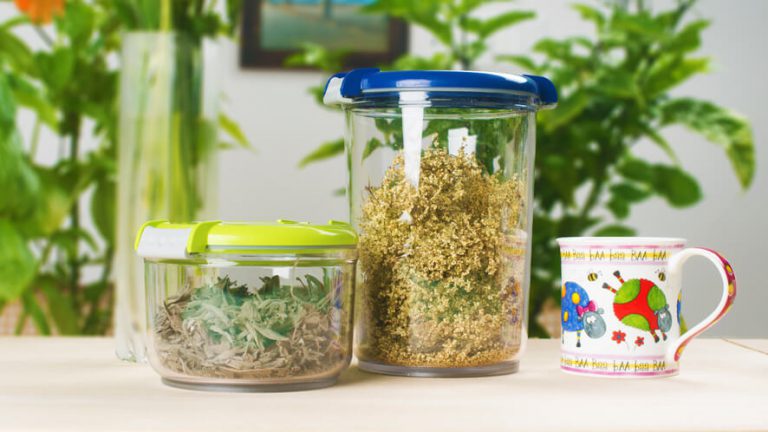 Vacuum container lids are perfected for optimum use of space
The specially designed lids are intended for stacking containers on top of each other so that you can make the best possible use of the space available in your refrigerator or kitchen cabinets. All three sizes of round containers (0.75; 1.5, and 2.5 litres) have the same diameter of 13 centimetres; this enables you to stack containers of different volumes.
A handy calendar on storage container lids for the forgetful
It is impossible to remember use-by dates for all the foodstuffs in your pantry. This is why we fitted our vacuum container lids with calendars. Use the pointers to simply mark the day and month – use-by dates when storing foods in the pantry or date of storage when vacuum packing leftovers. This way, the rest of your household will also be able to tell how long leftovers are suitable for use.
Simply wash the 1.5-litre round vacuum container in the dishwasher
When washing vacuum containers, use ordinary dishwashing liquid. To avoid damaging the gaskets on the lid, refrain from using aggressive cleaning products and rough sponges. You can also wash Status storage containers in the dishwasher.
Use either a manual or electric pump to vacuum pack the containers
To vacuum pack the containers you have to have a vacuum pump. Choose between an electric and manual pump. You can also vacuum seal the containers with a vacuum sealer by using a special adapter and selecting the "Vacuum Container" function.
Guarantee of quality
The quality of Status products is assured by a 3-year guarantee.
Heat sensitive food items should still be kept in the refrigerator. Though vacuum severely slows oxidation, it cannot stop it completely.