Description
Did you observe a tiler at work and wonder why they charge so much for their work? If you want to try your hand at tiling, use the revolutionary EasyTiler tile levelling system to achieve professional results even if you're an absolute beginner.
The EasyTiler tile levelling system
The Status tile levelling kit is suitable for professional tilers as well as DIY craftsmen. It guarantees professional results achieved faster and with less effort.
EasyTiler wedges and clips level the tiles with each other while you are laying them and keep them in place until the adhesive dries. The result is a completely level floor with no lips to trip over.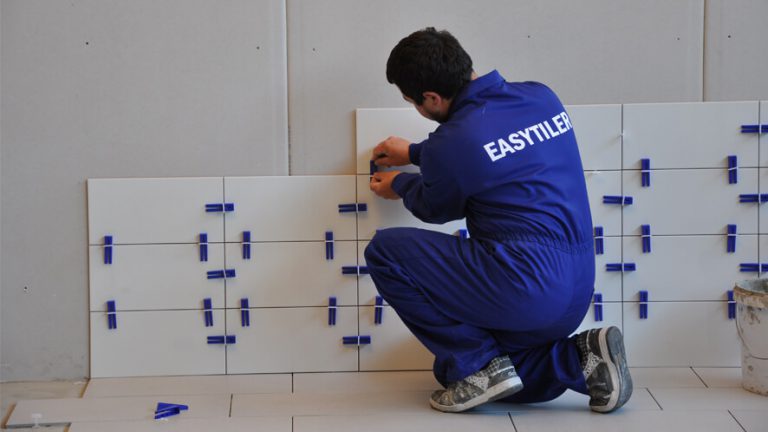 EasyTiler higher clip
Use our tall clips for laying thicker tiles and stones measuring from 15 to 24 millimetres. They are used in the same way as the basic set – you position them under the tiles and tighten them with blue wedges. With larger surfaces also use the EasyTiler pliers for wall or floor tiling. They couldn't be simpler to remove – simply strike the wedge sideways and the clip will break in the intended spot. The clips are single-use, while the wedges are made to be used multiple times with any type of EasyTiler clip.
Tall clips are made for 1 mm tile spacing.
For professional results at home or at your holiday house
The system is simple to use on floors as well as walls, on exterior surfaces or in the house.
You can remove the clips without special tools.
Clips can also be used to level tiles of different thicknesses.
EasyTiler is most effective when you're laying larger tiles.
Watch the video and see for yourself how simple it really is to lay tiles with EasyTiler wedges and clips.