Description
Would you like to throw out less food and make better use of the groceries you've bought? Did you know that, according to European Commission's data, you could save more than 300 € each year by vacuum storing?
Vacuum containers keep foods fresher for up to 4 times longer
Our rectangular vacuum containers are suitable for storing a wide variety of foodstuffs, which will benefit from extended shelf life and stay fresh longer. Vacuum is space without air – oxygen, making it impossible for microorganisms, which cause food deterioration, to develop. This extends food shelf-life for up to four times. What this means for you is that you'll throw away less food and at the same time eat better quality food, because vitamins and minerals are also preserved better in vacuum.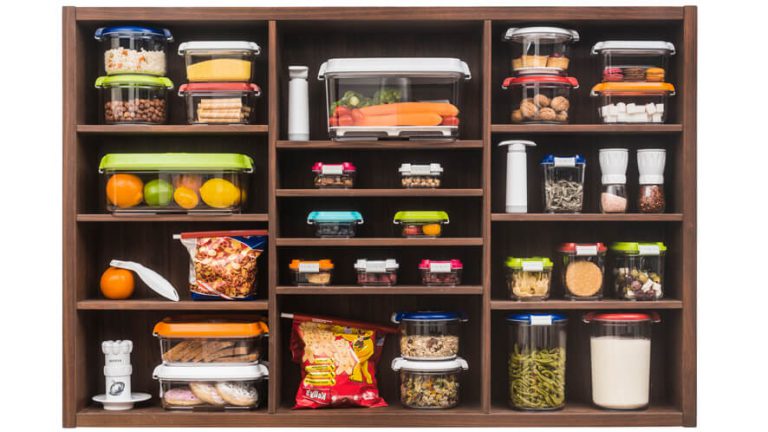 With vacuum storing to a nicer-smelling refrigerator
Apart from extending shelf-life, vacuum packing also stops unpleasant odours from spreading in your refrigerator. Smells spread through the air, which is not present in vacuum. Use the 0.8 litre vacuum container to store sliced onions or garlic and other foodstuffs with unpleasant aromas.
Transport liquid foods safely in vacuum containers
Vacuum packing will also ensure safe transport for your liquid foods because vacuum containers won't open without releasing the valve on the lid manually. If you're going on a trip or getting ready for a picnic, use the rectangular vacuum container to safely transport soups, sauces, salad dressings and other liquids.
We recommend vacuum containers for short-term storage of food items in the pantry or refrigerator, or for vacuum packing liquids. Vacuum bags are intended for long-term storage of dried meat products and freeze-storing meats and vegetables.
Use our 0.8-litre container to store foods on your kitchen counter, in kitchen cabinets, and refrigerator
Rectangular Vacuum Containers with the capacity of 0.8 litres is suitable for storing:
sugar, salt, coffee, and other foodstuffs in grain form;
fresh and dried spices;
sweet and salty snacks;
leftover meals, and
all other foodstuffs of appropriate sizes.
Corresponding sizes of Status vacuum storage containers
Our 0.8-litre container has similar dimensions as its smaller 0.5 litre version allowing you to stack them atop each other and save space on your kitchen counter or in your refrigerator.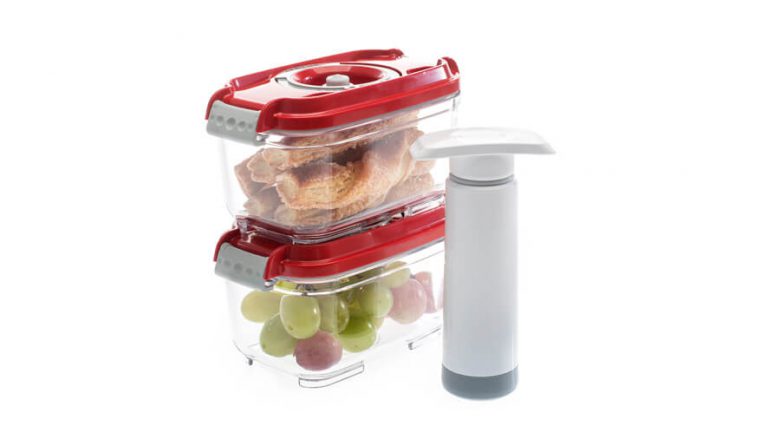 The 0.8 litre vacuum container measurements are:
length: 16 centimetres,
height: 11 centimetres, and
width: 9 centimetres.
Status vacuum containers are made using superior BPA-free materials
Status are among the highest quality vacuum containers on the market and are sure to be used for a long time. The material's greatest advantage is that it doesn't take on the aromas or colours of the stored foods. What this means for you is that you'll be able to use the same container (washing it in between) to store sliced onions and fruit candy.
The special function of Status vacuum storage container lids
Status lids have inbuilt calendars that allow you to mark when the food was stored or its use-by date. This way you'll never forget when you stored what.
Status quality is guaranteed by warranty
The quality of Status products (except electrical products) is guaranteed by a three-year warranty.
Use and maintenance
The rectangular vacuum container with the capacity of 0.8 litres is suitable for use in the refrigerator and microwave (up to 2 minutes, no lid). Due to their high-grade materials our vacuum containers are very easy to maintain. You can wash them by hand or in a dishwasher.