Description
Do you need storage containers to store leftover meals, as well as bread and sugar? Choose the high-quality set of bigger food storage containers that are guaranteed to serve you for many years.
Status lock containers in a 3-piece set
The 3-piece Set of Bigger Food Storage Containers is intended for storing various household foodstuffs. It is comprised of containers with the following capacities: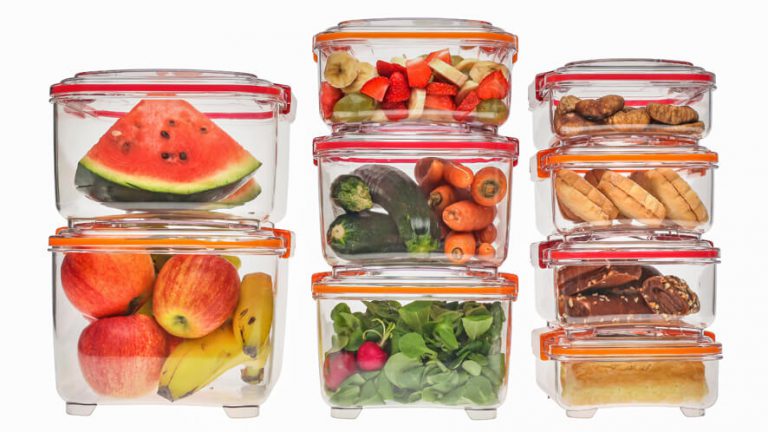 Use our one-litre container to store smaller foodstuffs, such as:
sugar and meal,
biscuits, cookies, and various salty snacks,
leftover cheeses and cold meats,
sliced fruits and vegetables.
Our two-litre container is suitable for everyday storing of:
fruit and lettuce salads,
slices of bread, cold meats, and cheese,
smaller fruits (peaches, kiwis, apples),
leftover meals and sauces, and
packed lunches for trips or work – biscuits, sandwiches.
The largest, four-litre container doesn't limit you because it's large enough for storing:
whole fruits and vegetables,
whole loaves of bread,
biscuits and pastries, and
much else.
A set of three containers that only takes as much space as the largest container
The containers are designed to be stored inside one another when empty and only take up the footprint of the 4-litre container, which makes them an excellent choice even for kitchens with limited storage space.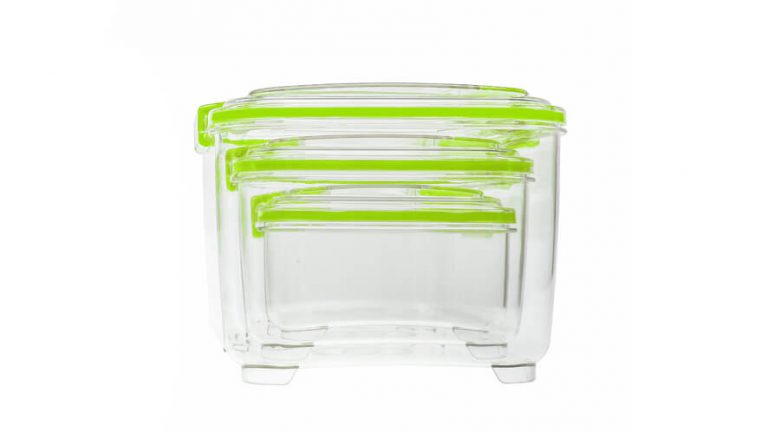 Why do we recommend Status food containers?
The most important advantages of Status storage containers are:
transparent material, which means that no matter how many containers you stack on top of each other, you will always see what's stored in each one;
high-quality materials that don't take on the colour or smell of food. This means that you can use the same container to store aromatic sauces and pack lunch for work;
they can be used in the freezer, refrigerator, and microwave – the same container to store and reheat a meal also means less washing up;
best possible use of space both because you can stow containers inside one another and because of their rectangular shape, which fits perfectly into kitchen cabinets and the refrigerator;
Slovenian origin and certificates verifying that they are food safe and BPA-free;
tight seal enabling safe transport of foodstuffs without any unpleasant odours spreading in your car or on the bus.
Materials
All materials used are food-safe, their certificates are available at the company. The containers are made of SMMA material, the handles are ABS plastic and the gaskets are silicone. Due to their high-quality materials the containers guarantee many years of use in any kitchen.
Maintenance
Lock containers are washed like all other household dishes and pots – in a dishwasher or by hand using standard dishwashing products.
3-year warranty
We guarantee the high quality of Status products with a three-year warranty on all containers and accessories. Contact your local Status distributor for more information.